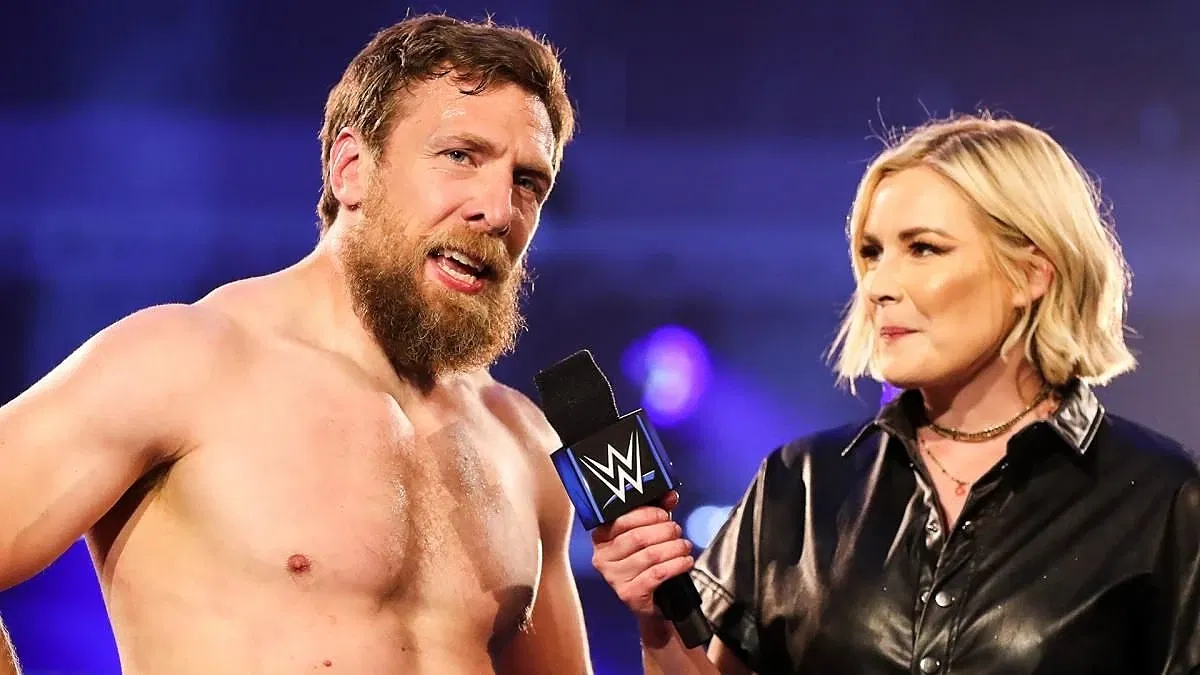 Renee Paquette has recalled working with Bryan Danielson on Talking Smack.
Paquette is set to reunite with Danielson at Starrcast V in Nashville with a special stage show as part of the weekend.
The duo worked together on WWE's Talking Smack in 2016-17 when Bryan retired from in-ring competition. The show was praised by fans with Bryan and Renee's excellent chemistry being noted.
Speaking with Rick Ucchino on the Bleav In Pro Wrestling Podcast, Renee Paquette recalled her time working with Bryan Danielson on the show.
She said:
"I loved working with him. There's something so special about working with him. I mean obviously you look at Bryan, you look at his accolades, and everybody loves the guy. He's one of the best wrestlers in the entire world. But he was at a time in his career where he was just kind of like, F it. Throwing s*** against wall. We were saying things we shouldn't be saying. We were pushing the envelope. And that was the thing to me that was so much fun."
Starting in August 2016, Talking Smack was eventually cancelled in July 2017 before being rebooted in October 2020 with Kayla Braxton as the host.
In regards to the cancellation and reboot, Renee said:
"Especially when the core group of people that were working on it, we were all just having such a good time. The feedback was great and it felt like we were doing something different and something fresh. And obviously that's something that the fans were really craving at the time. Was being able to have something like that, where it is a peel behind the curtain, but like not too much. We're kind of in and out of characters and whatnot. Yeah, it's a bummer that the show got canned and, you know, the show still lives on in some capacity. But it's obviously significantly different than from when we started doing the show. And I'm sure the version that they have of it now is more what they were looking for, but I'm really glad that we got to just like, really f*** around at the beginning."
Talking Smack was eventually renamed "The SmackDown Lowdown" this year.
Renee Paquette will interview Bryan Danielson on July 30 during Starrcast V weekend in Nashville.
Transcription via Cagesideseats
To make sure you stay updated with all the latest wrestling news, add WrestleTalk.com to your Google Discover feed and follow us on Twitter!