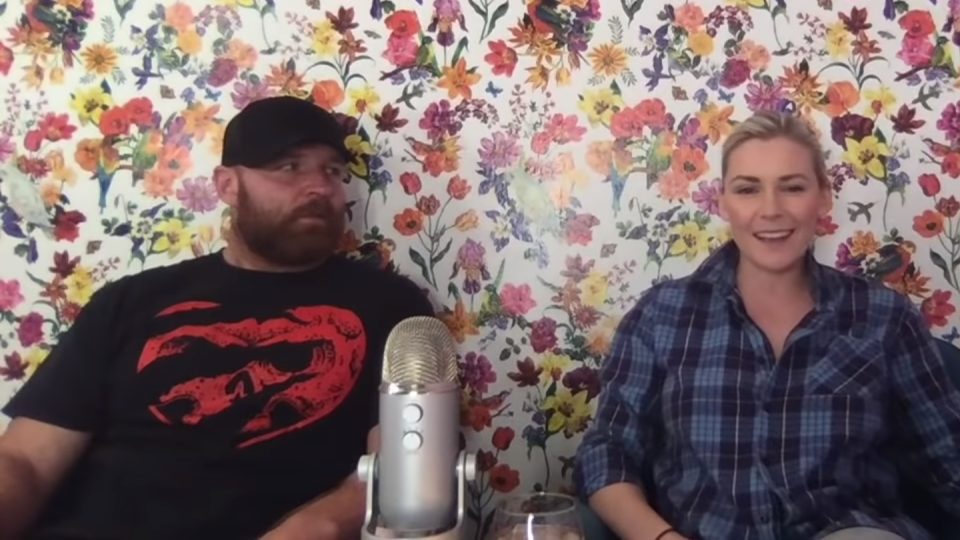 During an interview with Chris Van Vliet, Renee Paquette (formerly Renee Young) opened up about meeting her husband Jon Moxley while the pair both worked for WWE.
Renee revealed the interesting and rather funny story about how she and the former AEW World Champion actually met during a WWE show several years ago after rumours that they were actually dating:
"So he [Jon Moxley] always says that the first time we really met and talked to each other, he was like running down the hallway getting ready to go up to do their Shield entrance. And he is like putting all the oil in his hair and wetting his hair, or whatever. And this was me figuring out what wrestling Twitter was like. I was like, 'Hey, people on the internet for some reason think we are dating?'. And he was like, 'Looks good on you babe'. And I was like, 'How dare you?'"
In the same interview, Paquette spoke about how she expected people within WWE to treat her differently once Jon Moxley (formerly Dean Ambrose) left WWE for AEW. You can read more about that by clicking here.
What are your thoughts on the above story? Let us know in the comments on Twitter or Facebook.