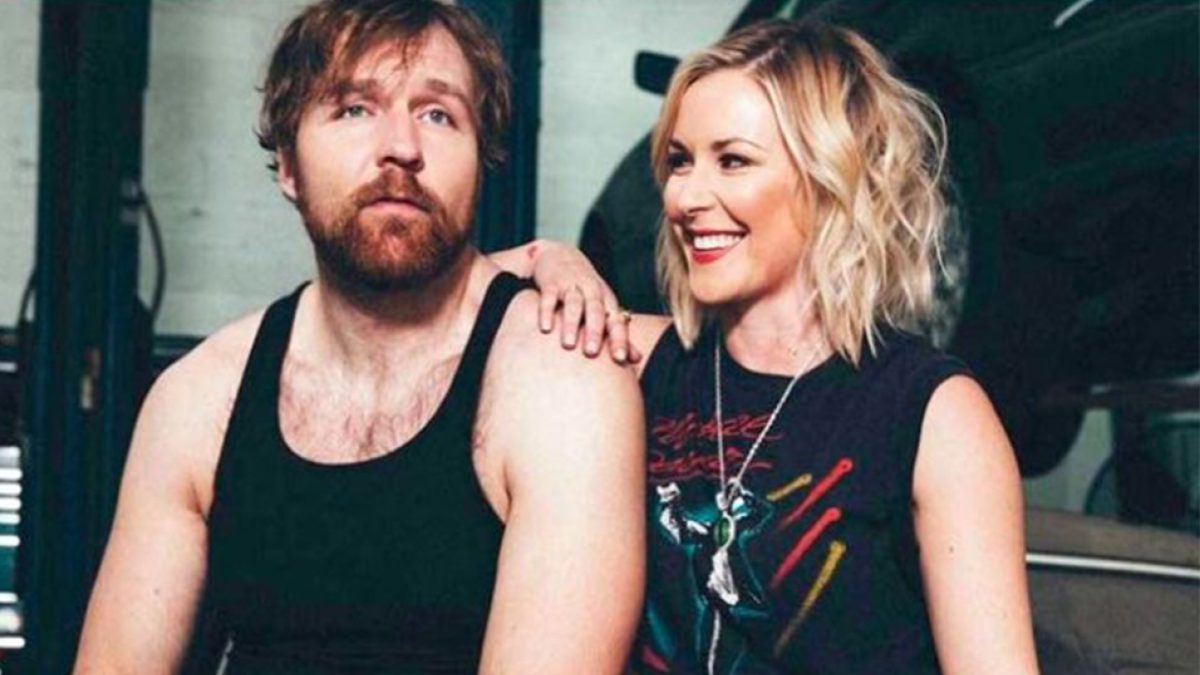 Renee Paquette has revealed which extreme spot involving her husband, Jon Moxley, has made her feel the most uncomfortable.
It's hard to watch your loved ones get hurt. Unfortunately for Renee Paquette, she has to watch her spouse compete in multiple deathmatches a year.
Paquette recently revealed which violent spot made her skin crawl the most. Speaking with Wrestling Inc, Paquette stated that a "glass chewing" spot with Kenny Omega was too much for her.
She also gave the moment where Moxley was slammed onto thumbtacks, then sprayed with alcohol, a (dis)honorable mention. The Exploding Barbed Wire Deathmatch from AEW Revolution was also discussed, with Paquette admitting that the explosion was a bit of a let-down.
Here is the full quote:
"When him and Kenny Omega had their first deathmatch style match, I was watching from home, and I'm like, 'Good god!' But when Kenny shoved the glass in his mouth, I was like, 'Okay, that's too much. That's crazy,'" Paquette recalled. "So that one got me, and then also, I believe it was landing on the thumbtacks and then had the alcohol poured over his back.

"At least it was sterile and clean, but I could imagine the pain. It was really next level, and you could tell that they had something to prove that night. Obviously, with the Exploding Barbed Wire Deathmatch, that whole match was fantastic. The ending could have used a little bit of love, but the whole match was so incredible to watch.
On the latest episode of AEW Dynamite, Moxley defeated Yuji Nagata to retain the IWGP US Championship. Moxley has recently been establishing himself in AEW's tag team division alongside Eddie Kingston.
Moxley recently confronted Nick Gage at GCW Draft Day. The two brawled following Gage's GCW World Championship defence over AJ Grey.
What are your thoughts on the above story? Let us know in the comments on Twitter or Facebook.