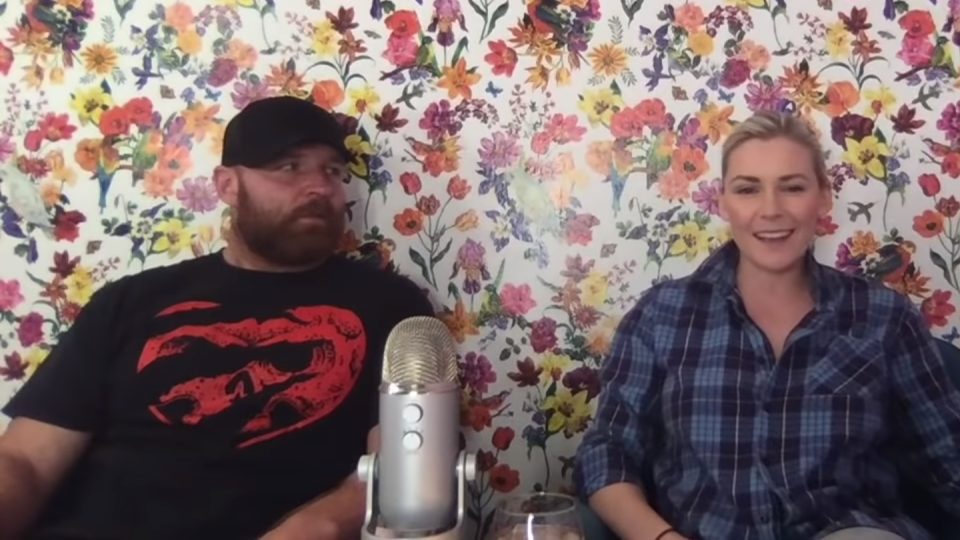 Renee Paquette, formerly known as Renee Young in WWE, has revealed what she thought of husband Jon Moxley announcing that she was pregnant on AEW TV.
Paquette was the latest guest on the Bellas' podcast, during which she discussed the announcement and the unique nature of it.
She said:
"We knew that we were pretty close to announcing that I was pregnant. And he was on the road, he was already in Jacksonville. And he was like, 'So when are we going to tell people?' And I was like, I figured over Thanksgiving or something. Literally, the day prior, I went and had one of my last ultrasounds. Everything looked good, and I was like, 'Alright, we're in the clear. I think we're good to let people know.' And he was like, 'I think I'm going to say it in one of my promos.' And I was like, 'Huh? You are?!' Because you guys know, he's so private. He keeps to himself. But then I was like, you know what? I love that because it just takes the pressure off of me.

"But I love that it wasn't necessarily a promo to like, announce that he was going to be a dad. He was like, 'Anyways, my wife's at home pregnant. Now I'm going to go kick the s**t out of this guy!' It was like, such a throwaway line that literally– right away, because he had pre-taped it, he was like, 'It's going to be on like any second.' And I was waiting for the west coast feed of the show, so I was just kind of watching my phone, and right away, people were like, 'Did I just hear that right?' My phone just instantly blew up. Yeah, it was crazy.

"You know that your kid is going to be around a wrestling ring. It's going to be a part of their lives, so I think it's cool to have that moment that they'll see. It's just kind of cool because you know wrestling is going to be a common thread throughout their lives. Might as well start them off right off the bat."
Quote via Wrestling Inc
What are your thoughts on the above story? Let us know in the comments on Twitter or Facebook.