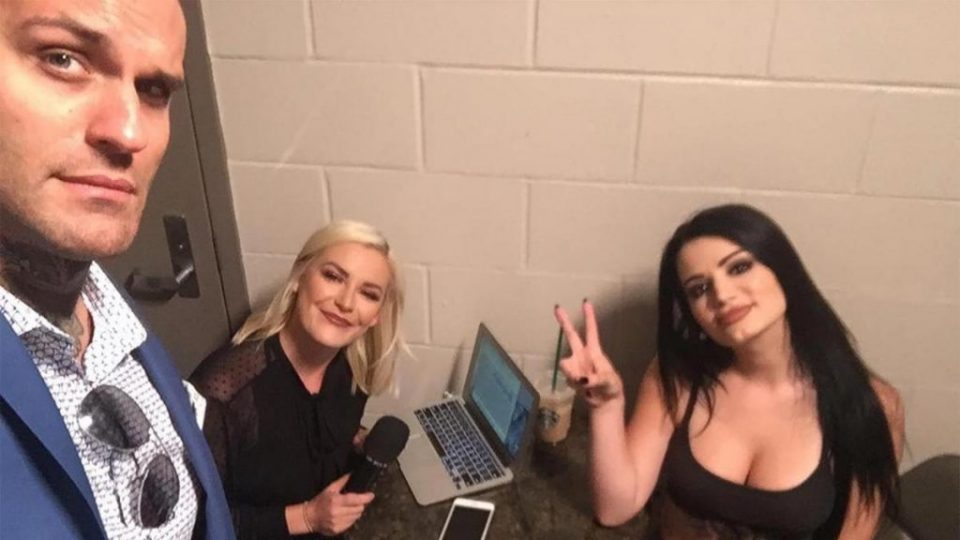 In speaking with TV Insider, Renee Young has confirmed what we all expected.  The WWE Backstage crew confirms what they will be talking about with WWE prior to putting content on the air.
"We want to do a service to WWE and FOX. Obviously, we keep our fans in mind with all of it. We want to cover as much as we can, but we bounce stuff off WWE as well to see what they are comfortable with us talking about," Young explains.
When FOX covers the NFL, MLB, or any other sport they cover the show as any true journalism show would.  They would talk about the positives, negatives, and any surrounding controversies without concern about how the parent company would react.
.@CMPunk returns to #WWEBackstage TONIGHT on @FS1.https://t.co/S4xqYd2LtM

— WWE (@WWE) December 11, 2019
However, WWE is a bit different from those. Obviously, it's predetermined, but these folks are also employed by WWE as well.  Well, except for CM Punk.
Punk has been outspoken about how he only works for FOX and not WWE.  Does Young think we're going to see CM Punk back in WWE?
"We're going to have to poke the bear because that is what everybody wants.  Still to this day, every arena we go in with WWE chants his name. Everybody wants to see CM Punk back in the ring. Does he want to come back in the ring? I truly don't know. It seems like a never say never situation. I don't foresee it happening in the near future."
Young also commented on how she and Jon Moxley manage working for two rival companies:
"Although he is in Japan right now. He has AEW tapings coming up. But we've always had weird schedules with our relationship, whether he was with WWE or now with AEW. It's not different for us to have to juggle our schedules to be together. He is going to fly out with me next week as we get ready for the holidays. We have some trips coming up, so we always make time for each other."
WWE Backstage airs Tuesday nights at 11 pm EST.  WrestleTalk will have all the late-breaking news from the FS1 show on our website.