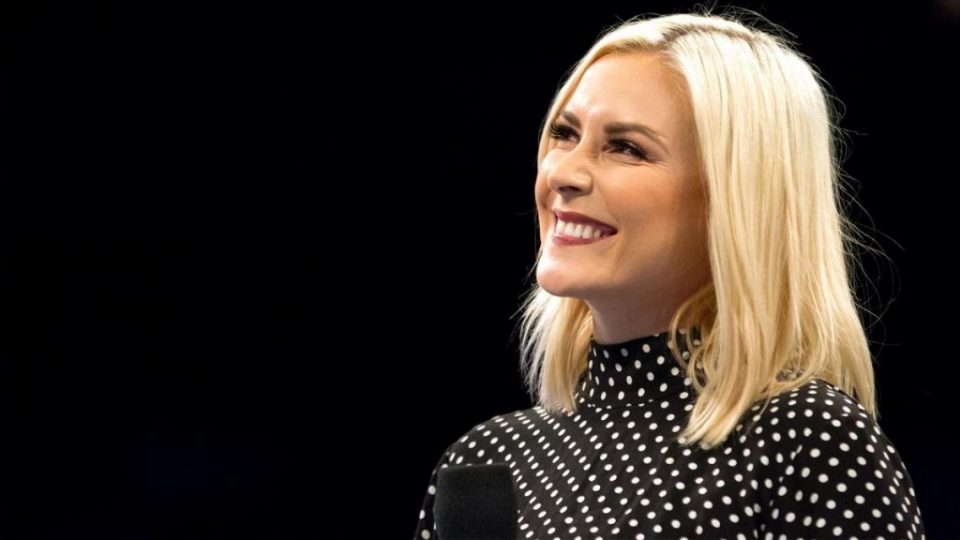 Renee Young was the first full-time female commentator on WWE TV when she took over from Jonathan Coachman in 2019.
However, following SmackDown's move to FOX, her commentary colleagues Corey Graves and Michael Cole moved to the blue brand and formed a two man team, meaning Young was surplus to requirements.
Instead, she began hosting the FS1 show WWE Backstage on Tuesday nights, which despite not being very successful in terms of ratings, has proved that her best role is as a presenter and interviewer.
She spoke about her time on Raw and her transition to WWE Backstage during a recent interview with former ring announcer Lilian Garcia.
"It was really odd. You realize how much of your identity is wrapped up in WWE. For me, it wasn't like 'Oh, I'm not on TV anymore with the WWE.' For me, it was like 'I'm not going to be around my friends.' Without these people, who are my other adult friends? I don't really have any. You get plucked out of your life, and then think like oh s–t, what do I do now? You feel a little bit lost at first. You're like Oh my God, what is everyone up to?"
She admitted that she struggled with the criticism she received for her commentary, and even said she felt she didn't belong.
"I felt like I didn't belong there. I wanted to be like I belong here, I earned this spot. This should be my spot. But, I kept hearing the background chatter, like 'Why is this woman calling the matches? She's never been in the ring. What's she going to bring to the table?'

"There was a ton of support, like an immense amount of support. That was really, really cool, but you tend to be like I want to listen to what the negative people are saying because I'm feeling insecure about it, and they're probably right. It's hard not to feel weird out there."
She revealed she was relieved when she was dismissed from commentary, but that she did still enjoy the opportunity.
"I was up for the challenge and I really wanted to make it awesome. Like, I really wanted to make it succeed. You get down on yourself and you're waiting to get the call from the office saying we're not doing this anymore. They let me stay out there a lot longer than I thought they were going to. It was nice to feel like I got a good opportunity. But honestly, I was relieved to stop doing it."
Thanks to WrestlingInc. for the transcription.