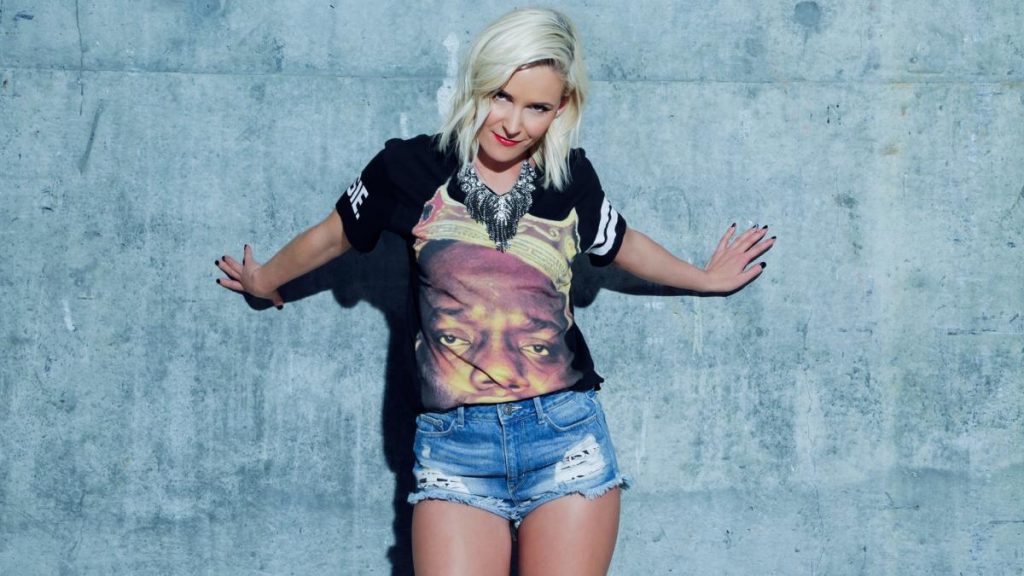 Taking part in a Twitter Q&A over the weekend, former Talking Smack host Renee Young was asked whether or not WWE had asked her to take part in a more physical angle during her time with the company.
Young noted that she wasn't ever asked to have a match or to take part in a more physical angle, noting that the most physical thing she did while working for WWE was an angle with The Miz and Maryse on SmackDown.
No the only physicality i ever did was with Miz and Maryse. It was a blast- but I think I was best suited outside of the ring haha
In case you can't remember, the angle Renee Young is referencing is when she was slapped by Maryse the week after she slapped The Miz on SmackDown. This was at a time when Renee was loosely involved in the storyline between The Miz and Dean Ambrose between 2016-17.
In the virtual scrum with the media following All Out, Jon Moxley commented on the possibility of Renee Young (now Renee Paquette) doing some work with AEW following her WWE departure. On the matter, here's what Moxley had to say:
"I don't think she wants to be anywhere near my corner," Moxley said. "She hates blood and shit, but the thing with that is that she has an extensive non-compete clause to go to another wrestling company. It's definitely not out of the realm of possibility. It definitely wouldn't surprise me if it would happen. She's a jack of all trades, could pop in and do something, be a presenter, host or something. She's backstage, she was around in the crowd for tonight. If it wasn't for the non-compete, she could have popped in the camera tonight if she wanted to. Ultimately, her main goals and interests are outside of wrestling, but I expect her to have her toes dipped because she's so ingrained in wrestling and so many wrestling fans follow her. I assume she'll have her toe dipped in some way. I want her to get that Katie Couric Good Morning America gig just to have a sugar mama, you know?"
Would you be interested in seeing Renee Young do some work with AEW following her WWE release, potentially in a more physical capacity? Let us know on Twitter.