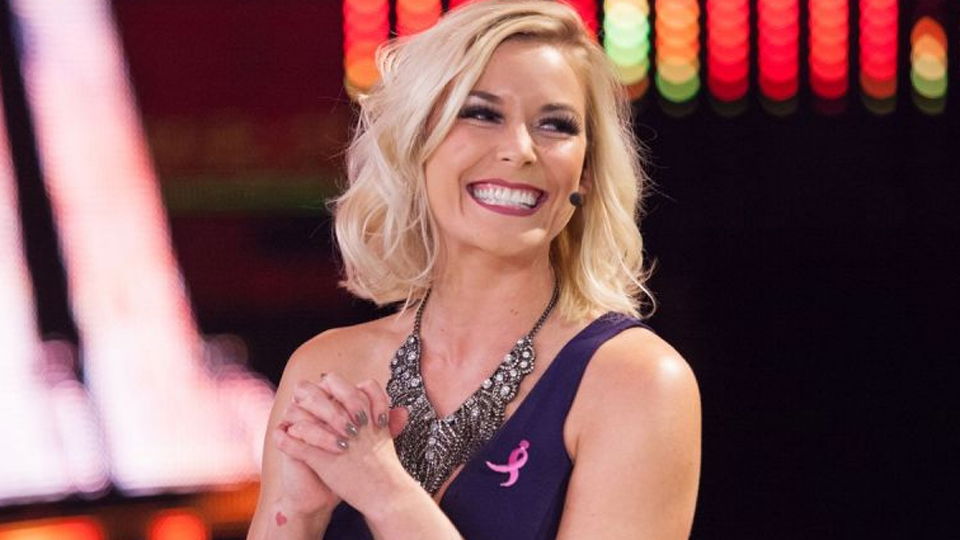 Renee Young is leaving WWE. That much has become fact over the last week as Young herself has confirmed the news. Now, she has also penned a heartfelt open letter to her WWE family.
The letter has been posted to The Players' Tribune, a website designed to give athletes and people in sports a platform to speak.
"I wanted to write this because I need everyone in and around WWE to know exactly how much they've meant to me over these last eight years — and how much they'll continue to mean to me after I'm gone. I wanted to write this because it's a family thing."
The letter touches on a number of topics. Renee gives thanks to many people in WWE, including Vince and Stephanie McMahon, Triple H, and Corey Graves, among others. She also goes into detail about having the opportunity to meet her husband, Jon Moxley, while in the company.
One of the things that gets the most focus in the letter is the growth of women's wrestling during her time in WWE. When she began in 2012, WWE was still in the thick of the days of not giving "Divas" a chance. Since then, there has been a giant change in presentation for women's wrestling, something Renee has not forgotten.
This letter is definitely worth reading in full as it is a wonderful way to cap off the WWE tenure of one of their most talented broadcasters.
What are your most favourite Renee Young moments from her time in WWE? Let us know on ]