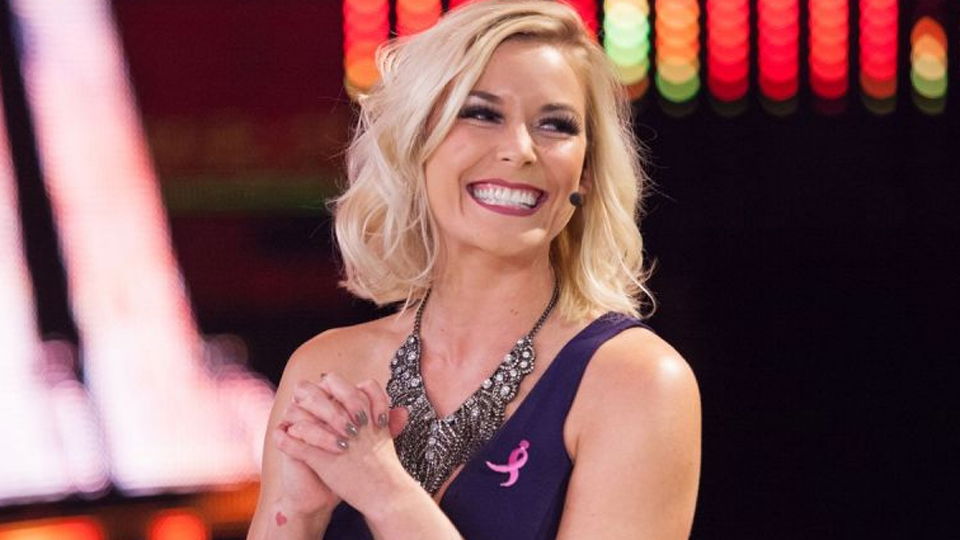 Renee Young was one of the best broadcasters WWE has had since Gene Okerlund. Perhaps unsurprisingly, Young has now recalled learning from Okerlund early in her WWE career.
Young made a post-WWE appearance on The Bump this week. This was her first appearance since leaving the company last weekend. On the show, she talked about getting advice from Okerlund. Here is the quote, courtesy of Fightful:
"The very first job I did was hosting Vintage with Gene Okerlund. The network I worked for in Toronto aired Vintage, so I knew the show and was familiar with it. So when they said, 'you're going to work with Gene Okerlund on Vintage,' I was like, 'What? Me? What are you talking about?' I will always remember that first time, I was actually Renee Paquette, on-air, one time for WWE before I became Renee Young. To have Gene Okerlund welcome me on as Renee Paquette, I was shaking in my boots, I was nervous.

I didn't really know what to do with myself. We worked on the show for like five years, we'd all go out to dinner after, have cocktails and eat food. He would regal us with all his stories like riding with Andre [The Giant] and [Hulk] Hogan. As much as Gene Okerlund is such a presence on-air, it was the time between takes that would crack me up. The stuff that would fly out of his mouth, off the cuff, he never lost his sharpness, he always had me in stitches."
Okerlund is regarded as a legendary backstage interviewer in wrestling. He is best known for his work in the 80s but he went on to do backstage hosting later in his career.
Were you a fan of Renee Young and Gene Okerlund? Let us know on Twitter!