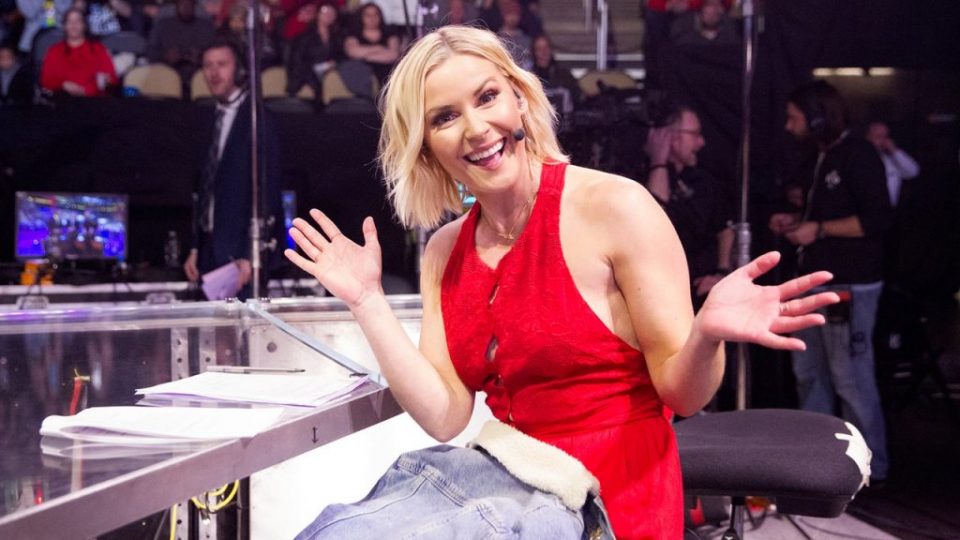 Renee Paquette (formerly Renee Young) left WWE back in August. However, it is clear she remains on good terms with the company as Fox Sports has announced she will co-host the pre-show for next week's episode of SmackDown.
She will be co-hosting the show with Booker T as her partner and it will air a half-hour before SmackDown. The special is set to coincide with what they are considering the start of the second season of SmackDown on Fox. It will also be the first episode with the new SmackDown roster with the WWE Draft taking place this week.
The WWE Draft is set to take place across two dates. First, on the October 9 SmackDown and then concluding on the October 12 Raw.
This will mark the first WWE-related appearance for Paquette since her departure from WWE. There had been questions about what she would be doing next, however much of that is still wait and see.
Paquette also penned a heartfelt open letter regarding her time in WWE for The Players Tribune, thanking those she worked for and with. You can read the letter in full here.
What do you think of Renee Young returning for this Fox show? Let us know on Twitter!