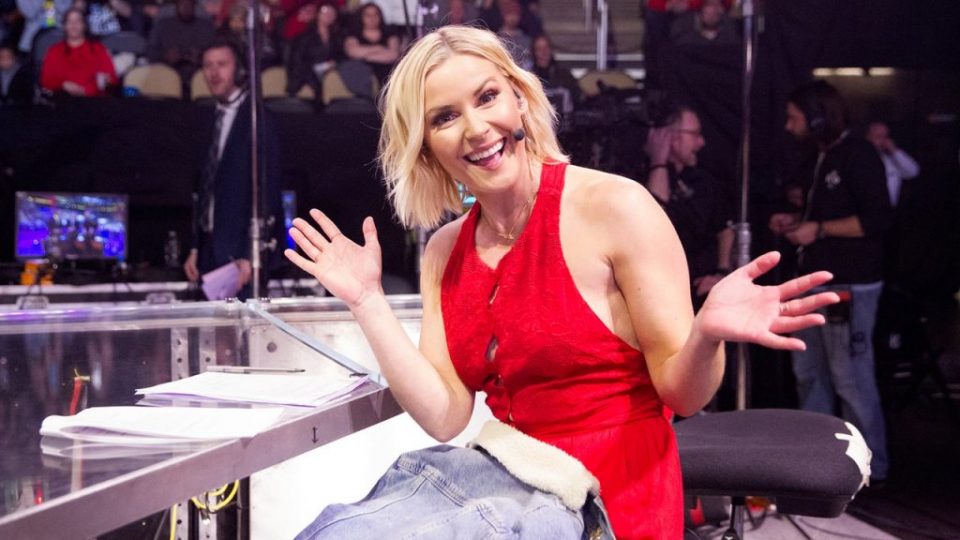 Renee Young made history last year by becoming the first full-time female commentary on Raw and broke barriers when she was permitted to announce on Saudi Arabia show Crown Jewel in November.
On a recent episode of her Regular Girls podcast, Young revealed that she still meets with fellow announcers Tom Phillips and Vic Joseph every week to listen back to her commentary and receive feedback on her work.
Young revealed some of the notes that she has been given since starting on the announce team, including one that told her:
"You don't have to talk as much as you think you need to talk. Maybe sit back and listen a bit".
Renee said she found that difficult because in her previous WWE roles she has always been in a position where she leads the conversation and keeps things moving.
She also added that she was the "queen of interruptions", noting:
"Sometimes I am not really sure where I'm going. I just keep going until I land on it. But doing commentary you can't do that because everything is moving so quick and you're telling a different story. For you to keep trying to land on the thing, the thing is gone by the time you've actually gotten to where you're trying to get."
Do you think Renee needs to not talk as much? Let us know in the comments below.
Thanks to Fightful for providing the transcription