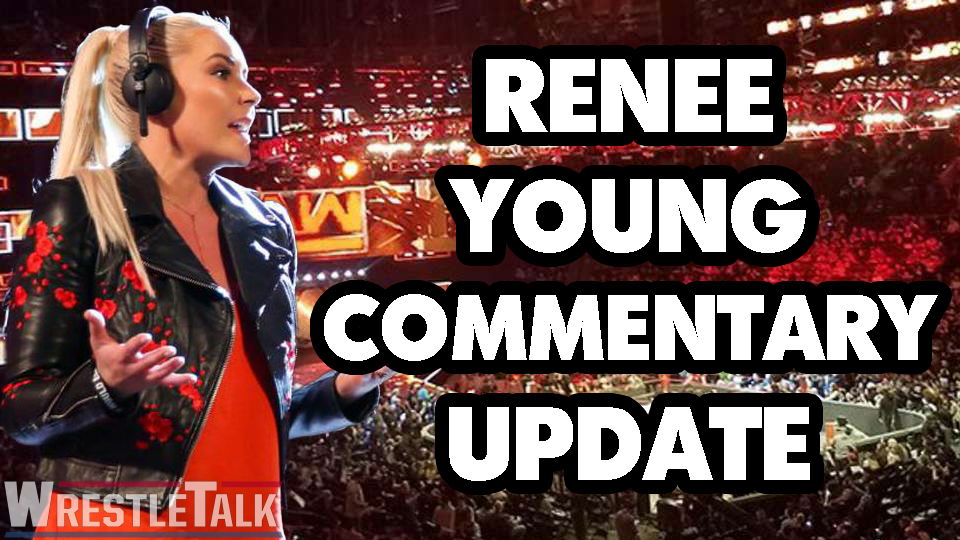 This past Monday, Renee Young made history for being the first woman in the WWE to broadcast an entire episode RAW. While it was clear that Young was a bit nervous in the beginning, the talented personality showed the world in the end that she can hang with the big boys when it comes to announcing.
WWE released a video of Renee Young discussing her guest commentator role on WWE RAW in Greensboro. Renee said she feels good about how everything went and had a lot of positive reactions from people going into the show, so she hopes those people are still fans. She also said Vince McMahon only spoke to her once during the show through the headset, telling her to slow down during a few spots.
Renee said:
"I can be very hard on myself and very critical of myself but I feel like most of the stuff I did out there, I'm gonna say like 99.9% felt truly authentic to me and were my genuine reactions to things."
Michael Cole also gave her positive feedback.
Words can not express how proud I am of @ReneeYoungWWE. What she accomplished last night is no easy feat. That chair is a tough one to sit in. She brought poise, professionalism, a refreshing view. Renee and @WWEGraves were a great team. Thanks for helping me feel young again

— Michael Cole (@MichaelCole) August 14, 2018
Many were thrilled to hear about Renee getting an opportunity to shine on the big stage known as RAW.
In September 2013, Young made her commentary debut on NXT. At first, she performed color commentary during NXT women's matches, before later becoming a full-time color commentator on NXT for several months. From July 2014 to January 2015, Young went on to do commentary on WWE Superstars, alongside Tom Phillips. She also hosted the short lived, but fantastic Talking Smack after show and was recently announced to commentate the 2018 Mae Young Classic.
Unfortunately, sources are stating that Renee's stint was just for a single night, so be prepared to roll your eyes when a certain announcer returns next week. (Or drink your misery away, whatever floats your boat). However, with the praise Young has received from the WWE "universe", hopefully this opens up further announcing opportunities for her in the future.