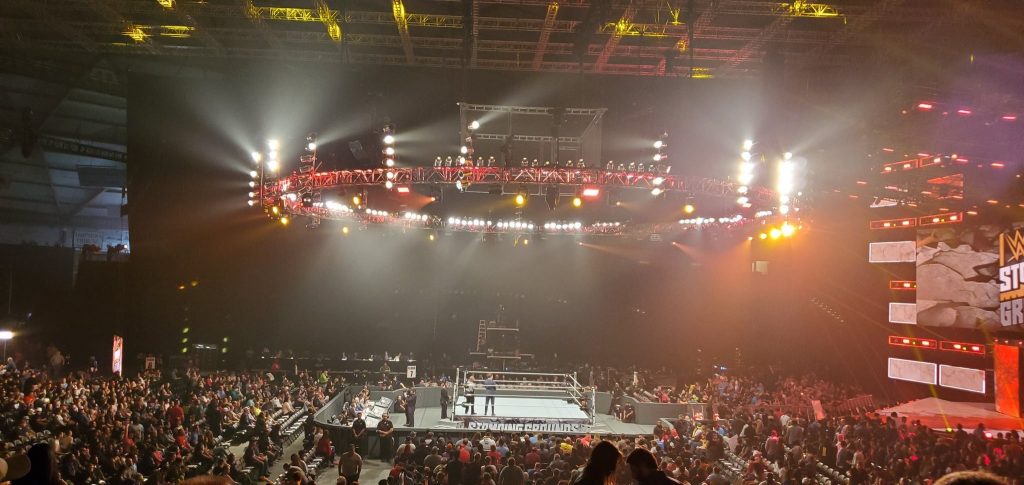 According to a report from DEFY Wrestling, just 6,000 of a possible 18,000 seats were taken at yesterday's WWE Stomping Grounds event in the Tacoma Dome.
There has been a number of reports heading into the show that ticket sales were abysmal, and that WWE was going to desperate lengths to shift tickets, even going as far as giving away tickets in local malls before the show.
DEFY is reporting that 6,000 seats were taken, with Dave Meltzer adding that just 4,500 of those were paid for, and that many of them were very cheap or free. If the report is accurate, it would make Stomping Grounds one of the lowest attended WWE PPV shows in recent history.
Plenty of images of empty seats have circulated on social media since last night. Here are just a handful.
@StatGuyGreg Overflow crowd here at Stomping Grounds. About half curtains, but still. pic.twitter.com/zDwVgCTm86

— Ollie McClellan (@OllieMcClellan) June 23, 2019
At @WWE stomping grounds and half of he Tacoma Domebis closed off due to low attendance. @IAmJericho Save us! from this! @AEWrestling come to Washington soon. pic.twitter.com/leuEETSn7C

— MB (@KasumiNinja) June 23, 2019
Half the arena is blocked off. Offering seat relocation at the top of sections. @nodqdotcom @aaronrift #StompingGrounds pic.twitter.com/CfrLt6t8CY

— Travis K. (@TravisKauth) June 23, 2019

To credit the fans who did attend, they made the best of what they saw, and for much of the night you wouldn't have known that the arena was as empty as reports would suggest.