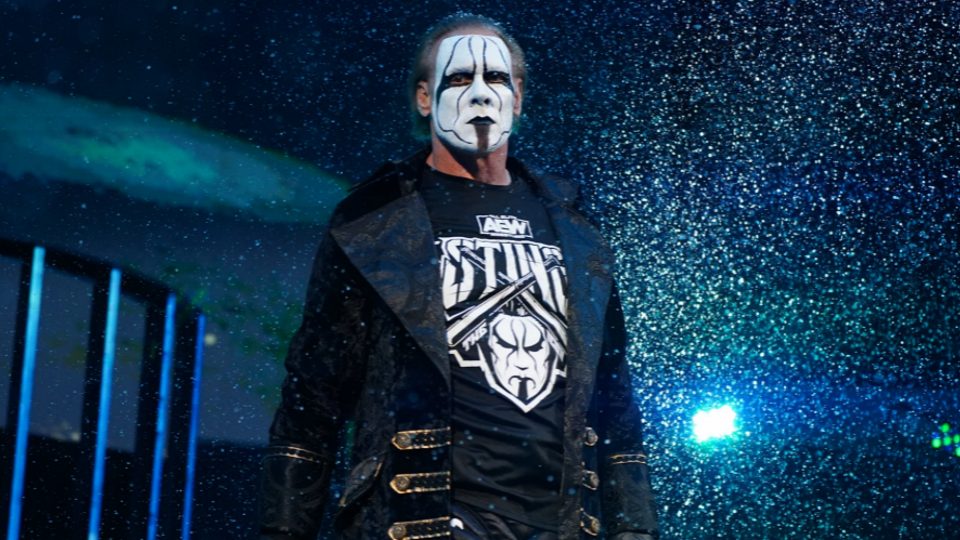 There has been a lot of talk since Sting made his surprise debut last week on AEW Dynamite. Fans have speculated about whether or not the WWE Hall of Famer will actually lace up his boots once again. Now, we have a better idea of AEW's plans for him.
Sports Illustrated is reporting that AEW currently has plans for Sting to wrestle. There have been concerns about his condition since retiring due to a neck injury in 2015 but it appears he will be suiting up once again.
Dave Meltzer had reported last week that Sting was not likely to take many bumps for the company. Obviously, there are ways to smoke-and-mirrors his matches, but we will have to wait and see to know for sure.
Sting's debut came as he locked eyes with Arn Anderson, Cody Rhodes, and Darby Allin on last week's show. He gave no other indication of his intentions but he will be appearing this week to make his first address.
His debut was Sting's first appearance on a TNT wrestling show since WCW closed down in 2001. We will have live coverage of his promo this coming Wednesday.
What are your thoughts on the above story? Let us know in the comments on Twitter or Facebook.