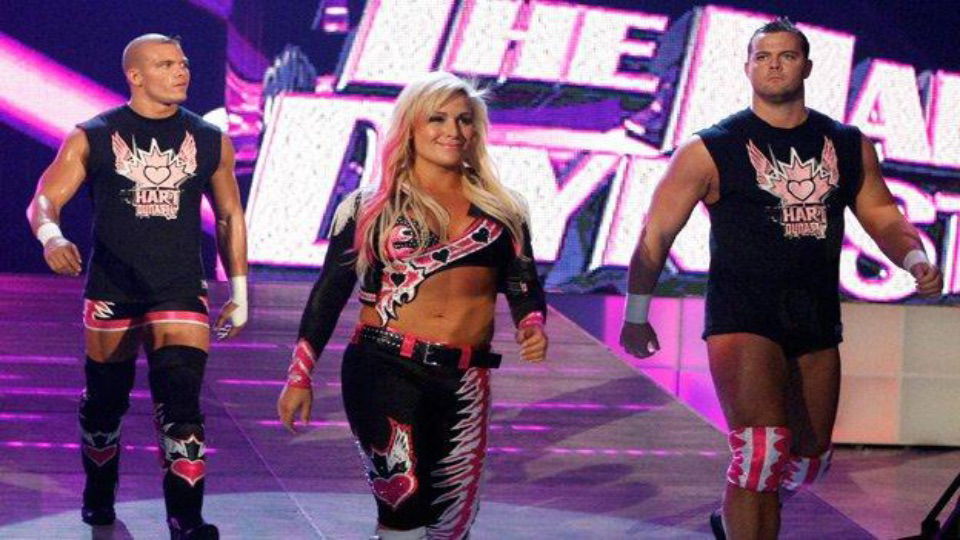 Despite having the likes of Kenny Omega, Jon Moxley, Pentagon Jr. and Cody Rhodes on their books, AEW will still be looking to make some final additions to their already stacked roster with their TV show on TNT set to start later on this year.
Former WWE Tag Team Champion Davey Boy Smith Jr. has reportedly been speaking to AEW about coming into the company after leaving NJPW last month.
The son of the late British Bulldog signed with WWE developmental in 2006 and had a five-year stint with the company before being released in August 2011. Before leaving Vince McMahon's promotion, Smith held the World Tag Team and WWE Tag Team Championships, both with Tyson Kidd.
In the latest Wrestling Observer Newsletter, Dave Meltzer is reporting that while also speaking to AEW, Smith is in talks with both All Japan and Pro Wrestling NOAH. He is also under contract with MLW.
It is believed that AEW's Jim Ross has been able to set the talks up with the two parties as the legendary commentator is said to be very "high on him".
https://www.youtube.com/watch?v=2qJxugW2WVE
The issue which could prevent a deal coming to fruition is the fact that Davey Boy Smith Jr. is currently in the MLW Championship picture, so would likely not want to settle for anything less than a main event slot in AEW. On the matter, Meltzer had the following to say:
"If Smith is going to be in the MLW title picture, which is the case, he shouldn't work AEW as just a guy, and that's tough. Obviously with MJF it's not an issue."
Would you like to see Davey Boy Smith Jr. compete in an AEW ring? Let us know in the comments.