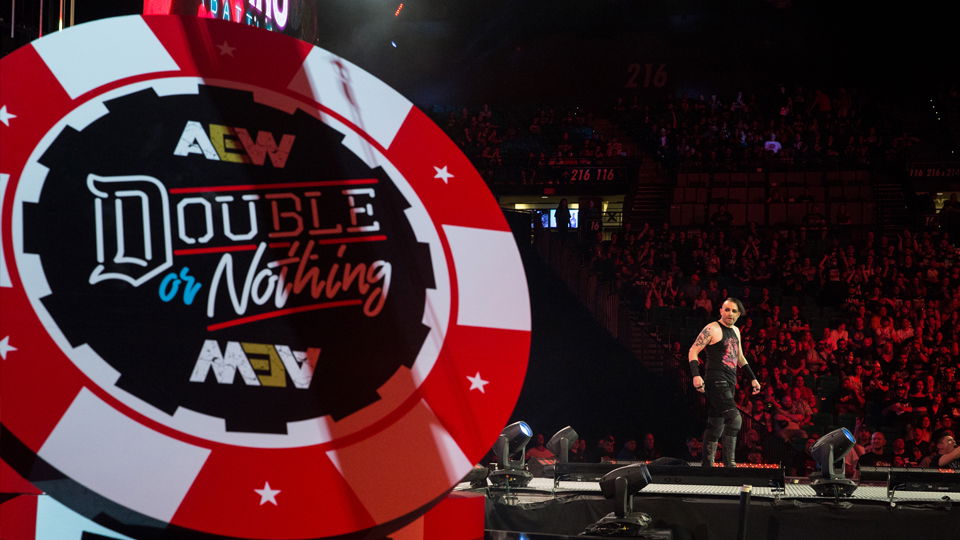 One of the best wrestling shows in 2019 was the fantastic Double or Nothing pay-per-view put on by AEW in Las Vegas. What was even more impressive was that this was the new promotion's first-ever show.
In the post-show media scrum, Tony Khan revealed that Double or Nothing would be an annual event to be held in Las Vegas, and it seems like the same will be the case for All Out in Chicago.
However, with what is going on in the world at the moment with the Coronavirus pandemic, AEW may be forced to cancel their second-ever Double or Nothing show.
Speaking on the Wrestling Observer Radio, Dave Meltzer noted that AEW may be forced to postpone the big pay-per-view if the situation does not improve. It is very unclear at the moment whether the show will go on as planned in May:
"Now it's like we don't know if there's gonna be a show the week after, we don't know if there's gonna be a Vegas show."
Medical experts have suggested that we could be over the worst of the pandemic in 12 weeks. Double or Nothing is just to take place in just over eight weeks, so it the health experts are correct, the show will likely not go ahead.
Obviously, there is a chance that AEW could put on the show with no fans like they did with the most recent episode of Dynamite and like WWE is doing with WrestleMania. However, I expect them to instead postpone the show to a later date.