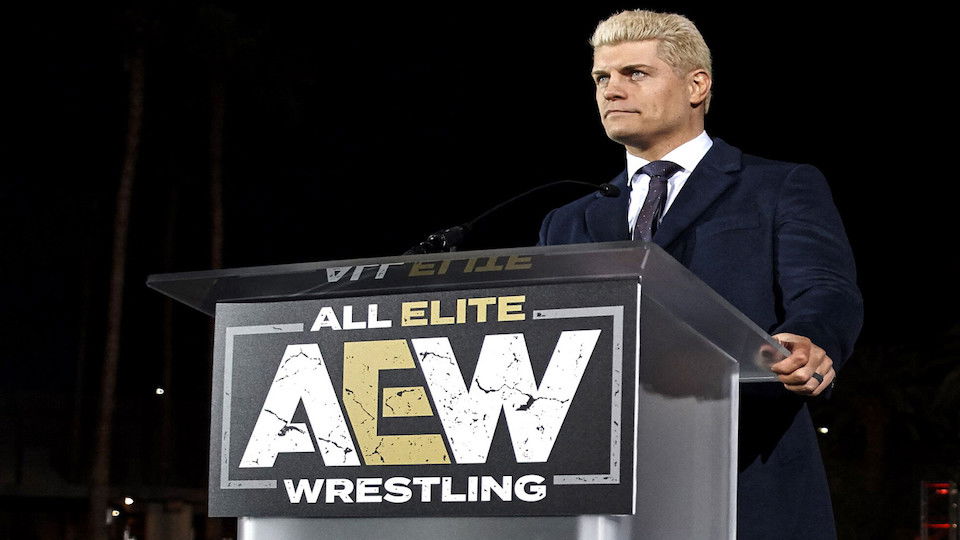 *** Update: This article has been updated to include the full transcript for clarity from Wrestling Observer Radio (subscription required). ***
Currently in AEW you have three championships. The men's and women's championships, and then men's tag team championships.
In comparison with WWE, this isn't very many at all, and so it seems Cody and his pals have decided another…3 belts need to be added to the pile.
After the Young Bucks and Kenny Omega beat SCU in a "genuine 4 star" six man tag on the Jericho Cruise, Dave Meltzler (who was at the event) revealed on Wrestling Observer Radio:
"They started talking… [Christopher] Daniels goes, 'well, you know, we used to say that we're the best three man team, but on this night, you guys were the better team. And then everybody's talking, and Omega's talking, and Omega goes, 'I have some pull in this company, very little – which is actually a story in itself that I shouldn't tell. But he has a little bit of pull in the company. And he said that next year, they start talking about creating six-man tag team titles in AEW. So I thought 'ah ok'. And then they started talking about a tournament. But then they said the tournament would be a year [away] on this frickin' boat! I just figured it would start relatively soon. I mean who announces a championship for 13 months/12 and a half months from now?… I mean, who plans that far ahead in this business? I mean [New Japan's] Gedo does."
Bryan Alvarez then speculated that AEW want to make the Jericho cruise a big annually occurring event, and the six-man tag tournament to crown the inaugural champions would be a great way to do that, and as another selling point for next year's cruise.
You may have assumed that a mid-card belt would have been introduced first, but if you've been watching AEW consistently, you'll know there is a big focus on tag team wrestling, so this report will not come as a surprise.
6-man tag wrestling is some of the most exciting there is, and with AEW's roster full of potential or current 3-man teams, this is something I will be looking forward to immensely.
What do you think of 6-man belts being introduced? Let us know in the comments on Twitter or Facebook.