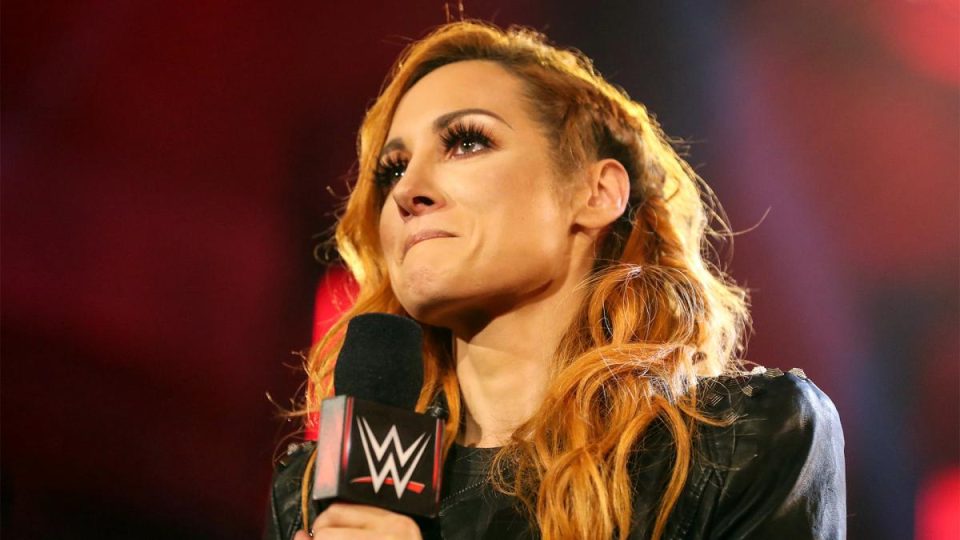 Alex McCarthy of talkSPORT and the Wrestle2's new Wrestling Daily show is reporting on Twitter that former Raw Women's Champion Becky Lynch was backstage at the Amway Center for SmackDown this week.
The news of Lynch being backstage was actually reported by Ringside News pretty much immediately after this week's "season premiere episode of SmackDown on FOX:
For what it's worth, Becky Lynch WAS backstage at SmackDown this week. I believe Ringside News reported it. I asked about it and it's accurate.
Becky Lynch is obviously engaged to Seth Rollins, who was moved to the blue brand as part of the WWE Draft last week, so it isn't all that strange that "The Man" stopped by the Amway Center with her fiancée.
Becky Lynch was last seen on WWE TV on the Raw after Money in the Bank in May. Here she announced that she'd out of the ring for the foreseeable future, revealing that she is pregnant with her first child.
Even though she is pregnant right now, it has been reported that Vince McMahon is already planning Becky Lynch's return feud, and has some plans to have her main event WrestleMania 37 next year. You can read about that by clicking here.