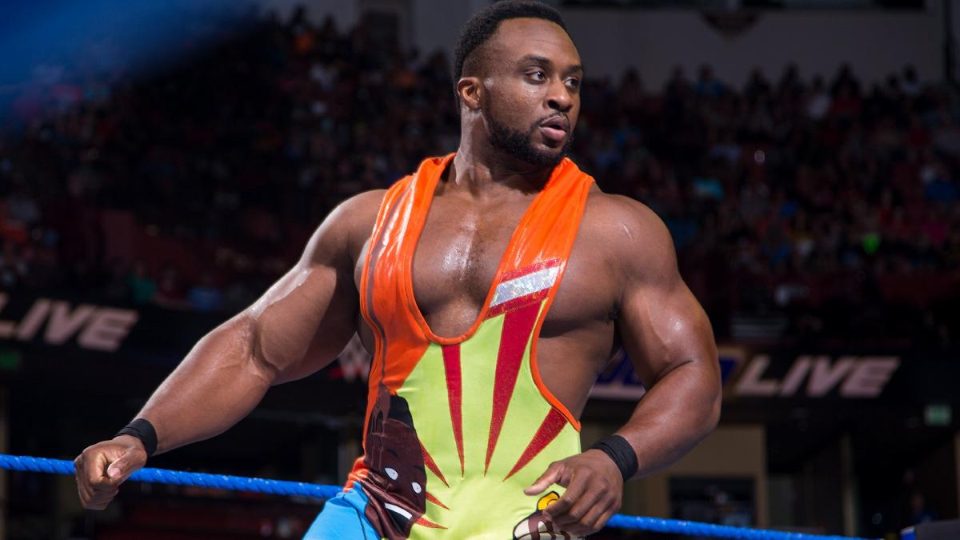 Dave Meltzer is reporting in the latest Wrestling Observer Newsletter that Big E is going to be ditching his comedic New Day gimmick in favour of a more "serious" character now that he is on SmackDown on his own.
It was previously reported that Big E is set for a huge push on SmackDown, and Meltzer has implied that this will likely come with some character tweaks as Big E will be presented in a more serious light:
Perhaps the most talked about aspect was the split up of The New Day, with Kingston & Woods moving to Raw as tag team champions and Big E staying a single. The idea is to get Big E away from the act and make him more serious for a singles push. Historically, WWE has broken up tag team acts in the draft before and while there are exceptions, most of the time they find out the combination of parts was more effective than the parts individually.

One would suspect E getting a major singles push, which was talked about weeks ago and somewhat started. The idea is to get him out of the comedic mode. There is a logic to it even though, because the New Day has been established together for so many years and have been popular, there was going to be a negative reaction breaking them up without a storyline leading to it.
Obviously, it's great to hear that WWE wants to give Big E a proper singles push on SmackDown now. The blue brand is seriously lacking in top stars, so the former NXT Champion may be slotted into the main event mix following the Draft.
However, the fact that he will be presented in a far more serious manner is slightly worrying. Big E got over with the New Day due to the light-hearted nature of the group. Hopefully this doesn't mean WWE changes everything fans loved about Big E's character.