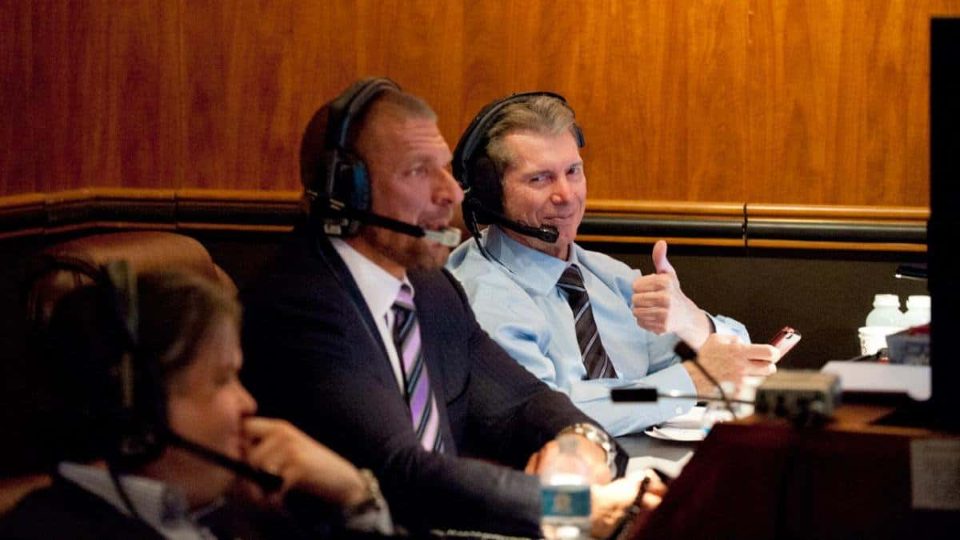 We have heard reports of Triple H and Vince McMahon missing episodes of Raw and SmackDown due to other commitments, but we haven't really heard anything about the influential duo missing pay-per-views.
Well, Post Wrestling is reporting that both Triple H and his father-in-law Vince McMahon missed last night's TLC pay-per-view.
With the XFL launching in early 2020, Vince McMahon has missed a fair few episodes of Raw and SmackDown this year. However, it is believed that this is the first pay-per-view he has been absent from.
With regards to Triple H, it is speculated that he missed the show due to his commitments in Florida to NXT. Stay tuned to WrestleTalk.com for confirmation on that.
When Triple H and Vince McMahon have been absent from tapings of Raw and SmackDown this year, the duo of Bruce Prichard and Paul Heyman, the Executive Directors of SmackDown and Raw respectively have run the show.
This means that Heyman and Prichard likely ran last night's pay-per-view, although it is likely Vince would have been on the phone throughout the show's duration.