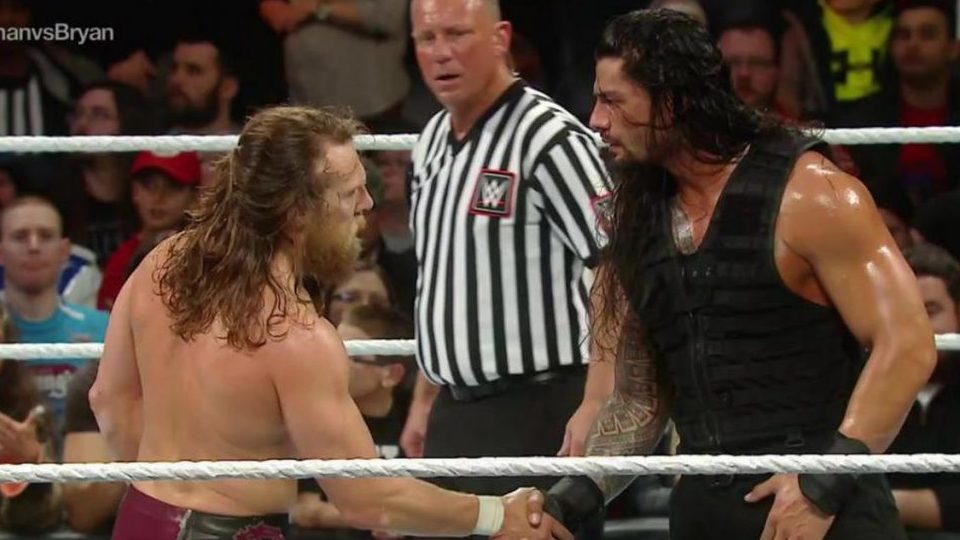 It seems as though we may not be getting Roman Reigns vs. Daniel Bryan at SummerSlam after all, despite all the evidence.
PWInsider is reporting that WWE looks to have scrapped the match in order to let the current "who tried to maim Roman Reigns" storyline play out.
On last night's SmackDown Live, which was reportedly re-written several times, it was apparently revealed that Rowan was behind the two attacks on Reigns, but this too is not set in stone.
Dave Meltzer reported last week that the idea was to have Daniel Bryan revealed as the attacker, or the person ordering the attacks, and for him and Reigns to face off at Sunday's SummerSlam.
However, as we have seen this past week, it looks as though someone is restraining WWE from putting 300 matches on the SummerSlam card, as the women's tag title match, Rey Mysterio vs. Andrade and Sami Zayn vs. Aleister Black, which were all expected to take place at SummerSlam, instead took place on TV this week.
Whether this is a sign that WWE is trying to give matches more time or that they simply want to shorten shows, it isn't clear.
We will provide any updates on the situation if and when they become available.