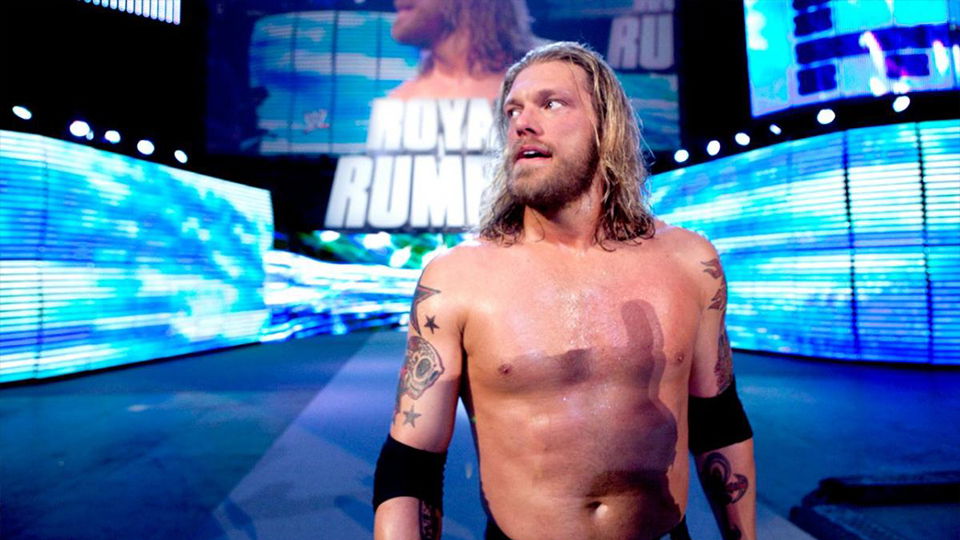 It has been rumoured since SummerSlam in August 2019 that Edge would be returning at the 2020 Royal Rumble pay-per-view. This was intensified when it was reported that Edge has been cleared to return to the ring.
With just two nights before the big event, it seems like Edge may be set to make his shocking return in the men's rumble match on the show.
Wrestling News is reporting that the former World Heavyweight and WWE Champion has been brought into Houston, Texas for the 2020 Royal Rumble.
"I just confirmed with two sources that Edge is scheduled to be in Houston this Sunday night, the site of the Royal Rumble pay-per-view. The source I spoke to did not know what Edge would be doing on the show but it looks likely that he will be a surprise entrant in the Men's Royal Rumble match."
Based on the fact that many people are hoping to see Edge return, I don't think WWE is going to have the Rated-R Superstar on the pay-per-view in any other capacity than as a special entrant in the men's Royal Rumble match.
For the latest on whether Edge will be returning at the pay-per-view, make sure you stay tuned to WrestleTalk.com