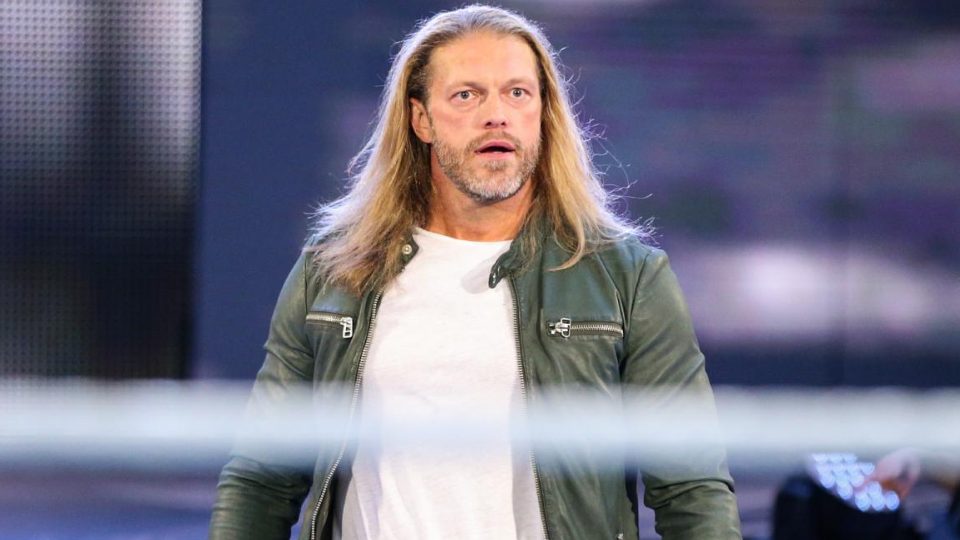 Former WWE and World Heavyweight Champion Edge was forced into early retirement in April 2011 following a win at WrestleMania XXVII against Royal Rumble winner Alberto Del Rio.
Edge was forced to step away from the ring due to a neck injury that meant he could be faced with being paralysed if he continued to wrestle.
After over eight years without hitting a move, Edge appeared at SummerSlam early this year and hit Elias with a Spear. Ever since then, fans have speculated that the "Rated-R Superstar" is being prepped for an in-ring return.
It was even rumoured earlier this week that Edge was being planned as a surprise entrant into next month's Royal Rumble match. However, Edge swiftly denied this.
However, Bryan Alvarez noted on the latest Wrestling Observer Radio that the fact that Edge hit a Spear on Elias at SummerSlam means it is very unlikely that he isn't at least partially cleared for a return.
"Here's all I can tell you, okay? Edge retired because his neck was all messed up. They would not clear him to wrestle, okay? Dave covered this in the Observer and then Edge tweeted out something like 'no I'm not and no I'm not.' Now, everyone thought this was a denial that he was signed with WWE and he was cleared to wrestle, okay? So, all I can tell you about this is that they did a show and in a [kickoff show] segment he got in the ring and delivered a spear."

"Now, let me tell you something there's no way that a guy who isn't cleared for in-ring action is going to return and do a spear. If you call Paige retired because of an injury and when they wanted to write her out of storylines there was zero physical contact. Asuka blew mist in her face and she sat down and laid down."

"They are not letting Edge deliver a spear unless there is at least some semblance of clearance. Now, I don't know if he's fully cleared, I don't know anything about this. All I know is Edge did this and it's what I was told and there was a denial."
I understand what Alvarez is saying. It seems very unlikely that WWE would allow Edge to hit a Spear on Elias in August if they didn't at least partially clear him to take the bump.
While this does not mean that Edge is ready for a full-time return to the ring, it does indicate that he is closer than he has been in previous years.