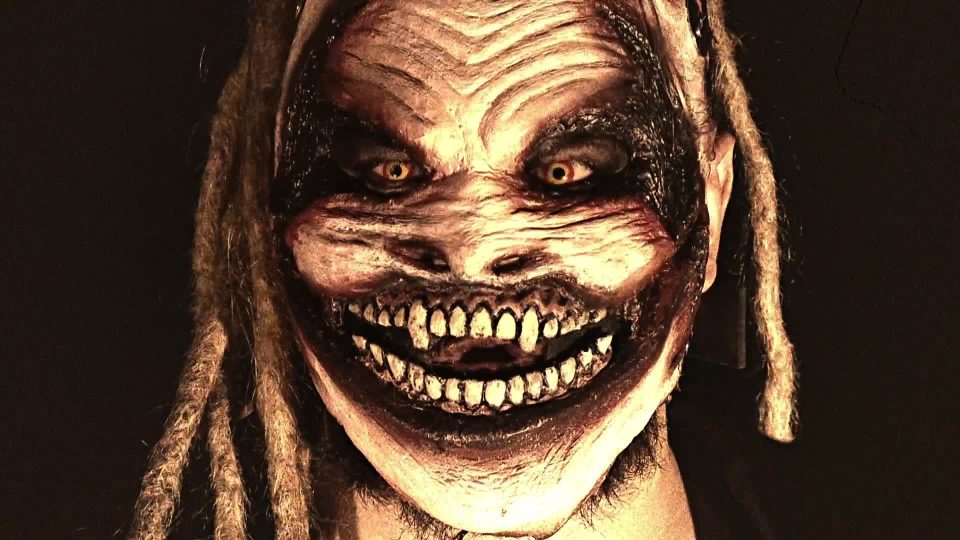 We all know that Bray Wyatt is one of WWE's most imaginative and creative stars. His Wyatt family was one of the best stables in recent WWE history, and his creation of the Fiend has been a truly sensational piece of story-telling…if you forget Hell in a Cell.
From Firefly Fun House to his entrance, every single part of this character has been planned out in advance, so it will not surprise you to find out that he even planned to have several different masks for different occasions.
Speaking on The Masked Man Show, David Shoemaker revealed that Bray has a mask for every situation you can imagine.
"This is symbolic of how much time and energy has been put into this character. You know his mask that he wears as the Fiend? Would it shock you to know that from the day that he debuted, he had like 5 masks. And not 5 masks because they were going to smell bad, but he has a mask that's more reticulated for close up interviews. He has a mask that's bright or white for low light situations. For every situation he has the right mask to wear. That's the degree of thought that has gone into this character."
Shoemaker made it clear that this was all planned by Bray, and that unlike Kane and Mick Foley, who often had to change masks when they got too smelly, Bray planned every detail way in advance.
I can't wait for him to lose to a single Roman Reigns spear at WrestleMania.