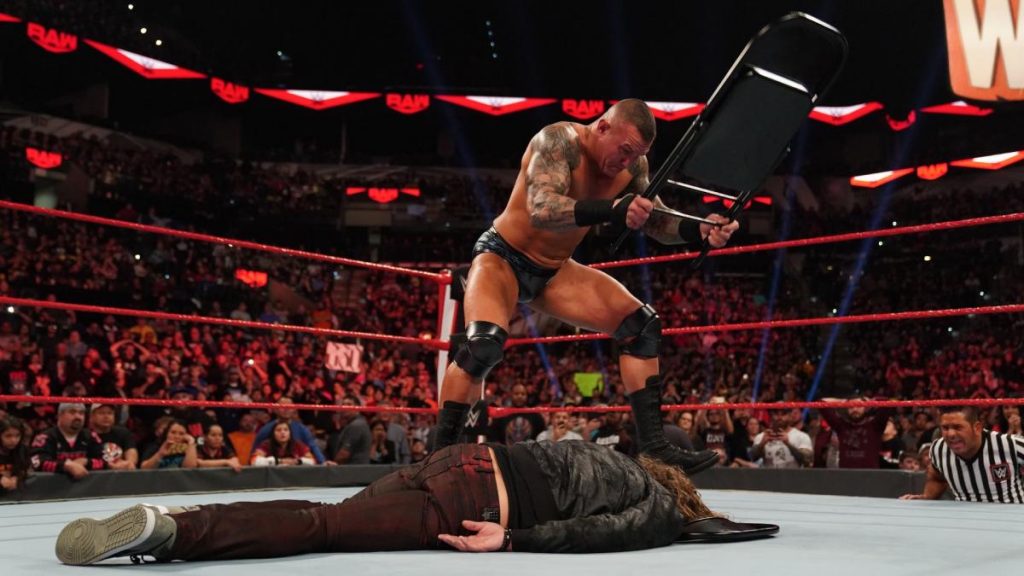 Not only did we see Edge return after 9 years of retirement to take part in the 2020 Royal Rumble, but he also turned up on Monday Night Raw to make us pop even more.
Unfortunately, Randy Orton happened and Edge was left in a neck brace after being RKO'd and repeatedly hit with a steel chair on the back and head.
While it was quite brutal to watch, there was no doubt that this was a fantastic segment to lead to a blood feud between the two former Rated RKO teammates.
According to Fightful Select, the crowd reaction was similar to the backstage reaction, because it was viewed as a "home run" segment by almost everyone.
"We were told that many backstage considered Orton and Edge's segment at the close of Raw to be a "home run." Also, USA Network granted WWE a short overrun earlier in the day."
That last point is key, because USA has been very strict with Raw overrunning recently, so it clearly saw the Edge segment as a way to bring in a lot more viewers than usual.
This is likely WWE's way of writing Edge off TV for a few weeks, so that he can return and attack Randy Orton a bit further down the line to set up a WrestleMania 36 match.