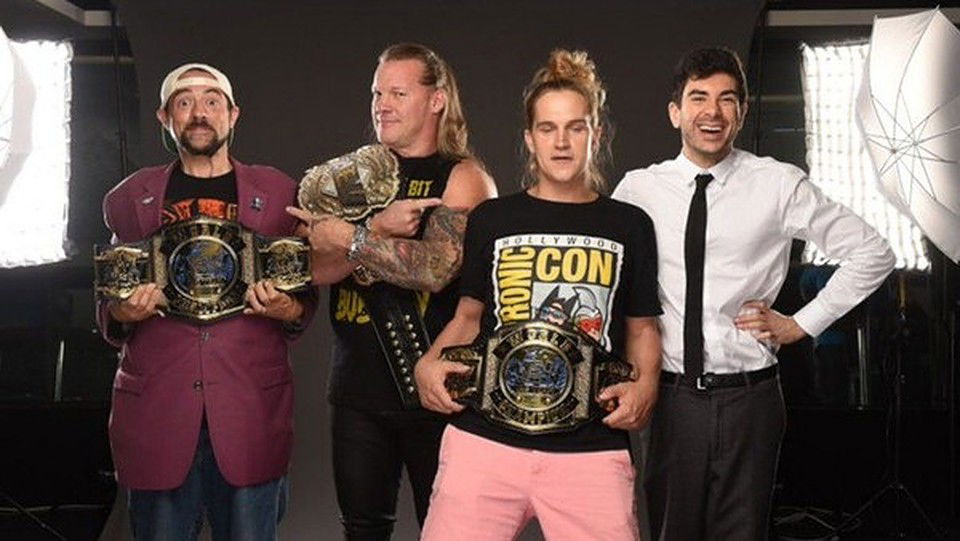 If you watched AEW: Dynamite last week on TNT, you will have seen that Hollywood stars Kevin Smith and Jason Mewes (Jay & Silent Bob) were in the front row as special guests.
It turns out the pair was in high demand last week, as it's now been revealed that they had also been invited to the SmackDown FOX debut as well…but you'll have noticed that they weren't there.
This, according to Kevin Smith at the very least, is because following their appearance on AEW, they were called the next morning to be told that WWE had cancelled their appearance…not that AEW is competition or anything.
Skip to 2:30 if you want to hear Smith talk about the cancellation.
If you put this together with NXT being given another 15 minutes and WWE stacking the cards with as many championship matches as possible, it's hard to argue that there isn't a war going on.
The general feeling is that NXT was the better wrestling show last week, but that AEW completely hit it out of the park this week, and the TNT show is expecting big numbers in the ratings.
In fact, Dave Meltzer said that he expects the TV ratings to be a "bloodbath", so it really does feel like AEW is onto something special here.