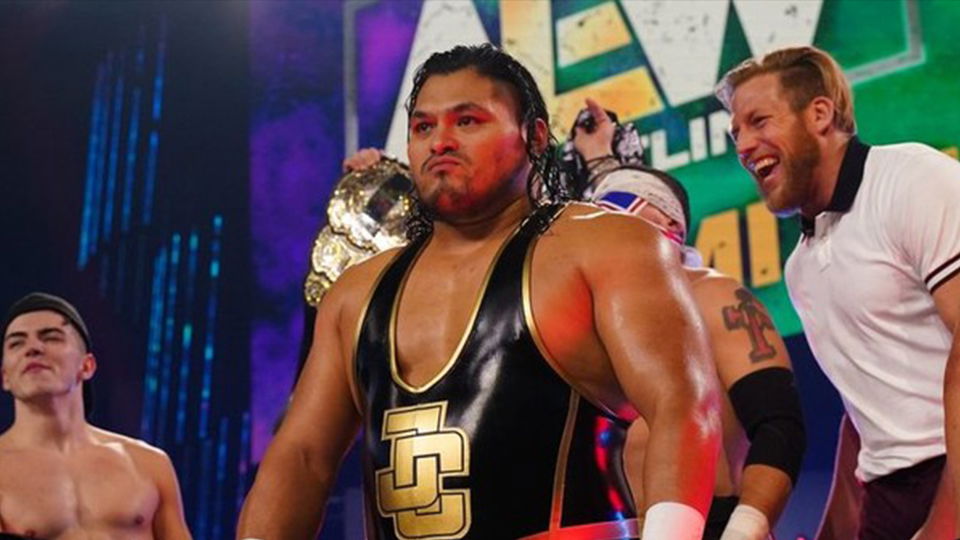 New Japan Pro Wrestling and Ring of Honor star Jeff Cobb made his All Elite Wrestling debut last night. He was brought in as Chris Jericho's hired gun to take out Jon Moxley and that is what he did.
Cobb made his way to the ring after the main event and hit Moxley with the Tour of the Islands. However, it was reported by Bodyslam.net that Cobb was not AEW's first choice for the role.
Here is the quote:
"the 'hired gun' spot for Chris Jericho and the Inner Circle was not originally supposed to be Jeff Cobb. There were plans in place for that role to go to somebody else, however, things fell through at the last minute and Jeff Cobb was brought in as a replacement."
The report did not name who the original hired gun was supposed to be. Cobb has not signed an exclusive deal with AEW and will be working on limited dates.
He is currently scheduled to face Moxley one-on-one next week on AEW Dynamite.
Are you happy to see Jeff Cobb in AEW? Let us know on Twitter!