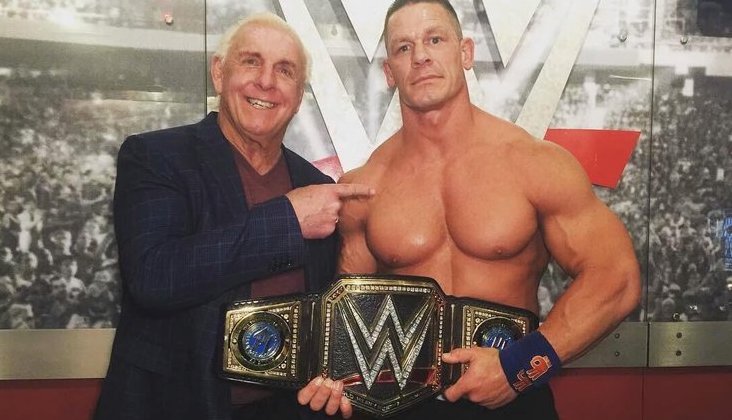 John Cena and Ric Flair are legends of pro-wrestling. While the actual figure is disputed, both are currently locked together in the history books at 16 world title reigns each.
While it is incredibly unlikely that Flair will ever win another title, given that he's now 70, Cena is still young and fit enough to hold the belt at least once more.
However, according to Tom Colohue of Sportskeeda, his sources within WWE tell him Cena has no intention of breaking Flair's record, and that his locker room influence is such that he would be able to refuse another run with the belt.
One source said:
"John does the job whatever the job is but he's done with the big belt. He thinks he's had more than enough. I don't see it happening."
Another source added:
"There's so much respect. They look at each other and see the generational talent, right? Sometimes records or streaks should be broken. Ric's all for it. John isn't. He doesn't want it."
Judging by the limited involvement Cena has had over the past couple of years, it's unlikely he's going to appear more than once or twice a year going forward, and in fact it appears that people within WWE have another idea as to who will break Ric's record.
"John's not breaking that record. It'll be Charlotte, right?"
Woo.