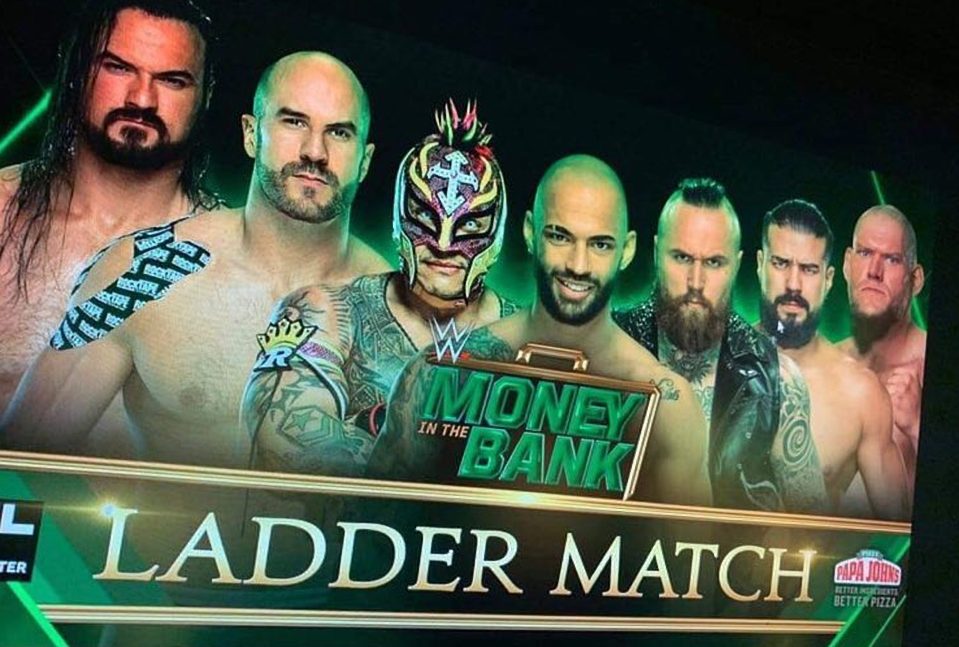 A few days ago, an image supposedly showing the line-up for this year's men's Money in the Bank line-up was doing the rounds on Twitter.
According to WrestleVotes however, this image is either fake or inaccurate, as they explain in the below tweet.
So those "leaked" MITB graphics, the men's ladder one is false.

Rey Mysterio is scheduled to be appearing at the Motor City Comic Con on 5/19 in Michigan. Tickets are still on sale for his appearance at $50. Unless they pull him last minute, he won't be in Hartford for the PPV.

— WrestleVotes (@WrestleVotes) April 29, 2019

The legitimacy of these "leaked" images has been questioned, and this would seemingly prove that they are at the very least inaccurate. Images of line-ups for the women's and an NXT ladder match have also been shared across Twitter. The NXT one is almost definitely fake.
For anyone who hasn't seen the original image, here it is.
Local Ads Reveal Men's Money in the Bank Competitors (Possible Spoiler) https://t.co/iBuIlhq20F pic.twitter.com/ve4HP6jWlg

— Rajah.com (@RajahNews) April 26, 2019

Even if it is inaccurate, you would still expect a number of the people in the image to be in the match, so it could be a case of photoshop and guessing.