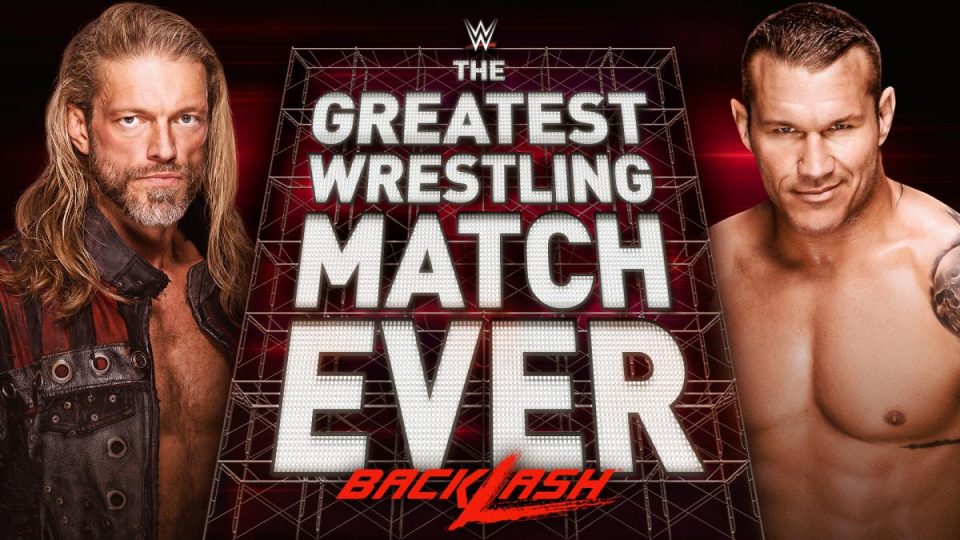 At this Sunday's WWE Backlash PPV, Randy Orton will go one on one with Edge in what has been promoted as "The Greatest Wrestling Match Ever".
As you can imagine, the tagline has been heavily mocked from all parts of the wrestling community, with even Edge saying he doesn't like the tagline.
The match, which has been pre-taped ahead of the show, was always likely to be on the longer side of things, but it's now being reported by Bryan Alvarez of the Wrestling Observer that the match will go between 30 and 35 minutes.
"All I know is that it's already been taped. I believe they went around 30-35 minutes. So, if you were expecting an 18-minute match after they went 45 minutes at WrestleMania then think again. They tried very hard to actually have the best wrestling that they can."
As Alzarez mentioned, their match at WrestleMania was 45 minutes long, so this one will actually feel relatively short in comparison.
You have to wonder whose idea it was to give it the greatest wrestling match ever tagline, and why they ever thought Edge and Orton would be able to deliver that.
Don't get me wrong, both men are legends and are great in-ring workers, but this is Edge's third match back after his shock return from retirement, and Orton's recent matches have hardly set the world on fire.
Are you excited to see 35 minutes of Randy Orton vs Edge? Let us know  in the comments on Facebook or Twitter.