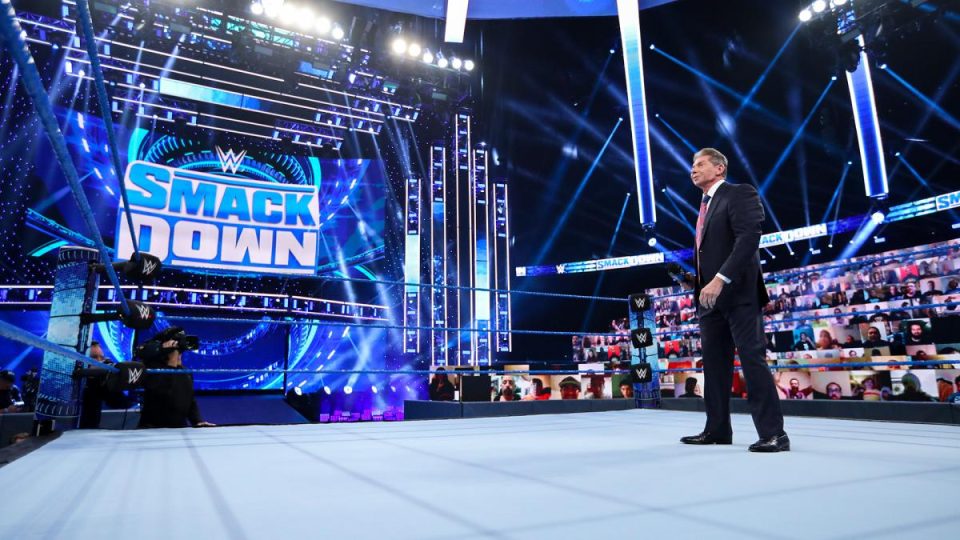 Speaking on a recent episode of the Wrestling Observer Radio, Dave Meltzer revealed that former Intercontinental and WWE Champion AJ Styles is unhappy with the current WWE taping schedule.
According to Meltzer, Styles is unhappy at having to miss his son's football games, which take place on a Friday night, as a result of the SmackDown TV tapings that take place every week.
"You talk about what kinda foresight is this when it's like you throw a tantrum which basically he did that you've got to get off RAW and go to SmackDown and now you're on SmackDown which tapes every Friday night and now you're mad that you're missing your son's high school football games because they're on Friday Nights."
Styles was moved to SmackDown after WrestleMania, but due to the Coronavirus pandemic, SmackDown shows were being taped on Tuesdays, meaning Styles could still catch this son's football games.
However, WWE has not been pre-taping episodes of SmackDown since the move to the ThunderDome last month with all shows now being live. This means Styles has been forced to miss his son's games because of the current taping schedule.
This could potentially indicate that Styles may be one of the SmackDown stars moved over to Raw as part of the upcoming WWE Draft to ensure that he isn't left unhappy by the current taping schedule.
While it would normally be unusual to move someone off a brand just six months after joining, Styles' arrival on SmackDown was reportedly brought on after he asked to be moved away from Executive Director Paul Heyman.
However, Heyman has since been sacked from his role in charge of Raw, and has been drafted to SmackDown as part of Roman Reigns' new heel act. While this is just speculation, I wouldn't be too shocked to see AJ Styles move back over to Raw before too long.
Speaking of SmckDown stars moving to Raw, a current main roster star is rather unhappy about having to change brands. You can find out more about that story by clicking here.