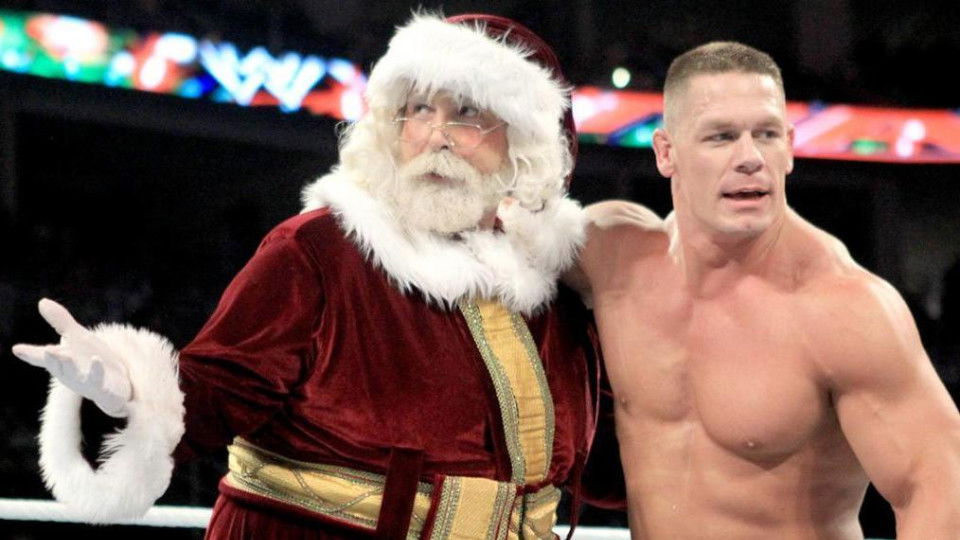 If the only think you put on your Christmas list this year was a live episode of SmackDown, I'm afraid you're going to very disappointed. You shouldn't have been so naughty in 2020.
Instead, according to ITR's Gary Cassidy, WWE will be pre-taping the show, with wrestlers able to take the holiday off to spend time with their families. It's crazy that this is actually surprising news.
The show is still scheduled to air on Christmas day, so I hope you're all looking forward to a series of Christmas themed street fights, probably involving R-Truth.
It isn't currently clear when the show will be taped, but Cassidy is under the impression it may be on the same day as the December 18 show the week before.
The last time WWE held a live show on Christmas day was in 2017, when stars were encouraged to bring their families along to watch, because nothing says Christmas like watching your relatives being beaten up in front of a crowd.
This does of course suggest that WWE is a bit more lenient with its wrestlers over the holidays, which could mean that the New Years Day episode of SmackDown is also pre-taped. We'll bring you news on that when it becomes available.
What are your thoughts on the above story? Let us know in the comments on Twitter or Facebook.