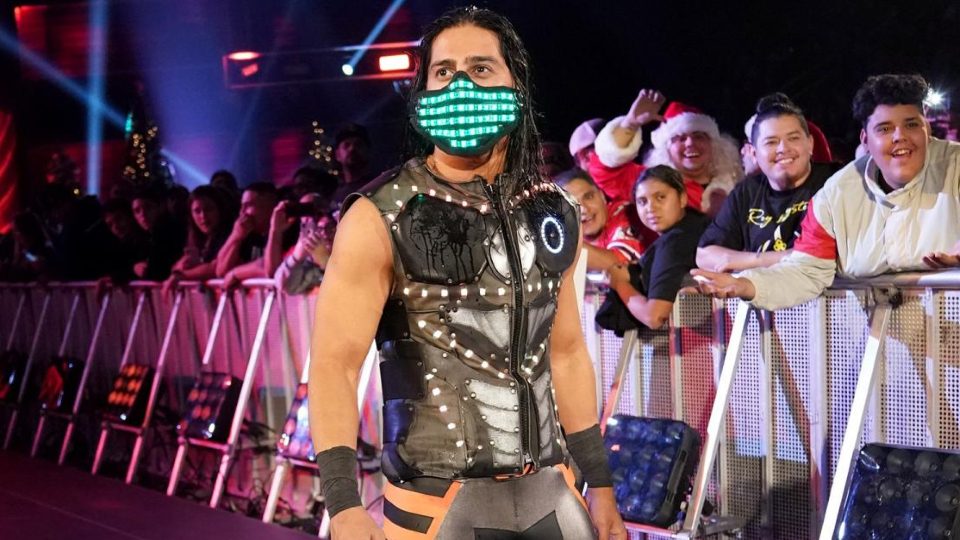 Wrestling fans were shocked on Sunday night when former Universal Champion Brock Lesnar appeared in the main event of the Money In The Bank pay-per-view event, attacking Ali and winning the men's ladder match.
However, Dave Meltzer of the Wrestling Observer is reporting that Brock's appearance not only come as a shock to WWE's fans, but actually to seven of the eight wrestlers performing in the match as well. Meltzer is reporting that Ali, the man who was the original plan to win the match before the company went with Lesnar, was the only performer who knew "The Beast" was actually walking out with the briefcase.
According to Meltzer, some of the officials were told Ali was winning the match, whilst the wrestlers themselves were told that a surprise wrestler was going to come out and knock the cruiserweight off the ladder before winning the bout himself. However, they were not told exactly who. Ali was told just before he went out from backstage that the man was Brock Lesnar, but was told to keep it quiet.
Brock Lesnar will appear on Raw next week to reveal if he will be cashing in on the Universal Champion Seth Rollins or the WWE Champion Kofi Kingston. It is widely believed that Lesnar will pick Rollins, and the pair will have a WrestleMania rematch in Saudi Arabia on June 7th.