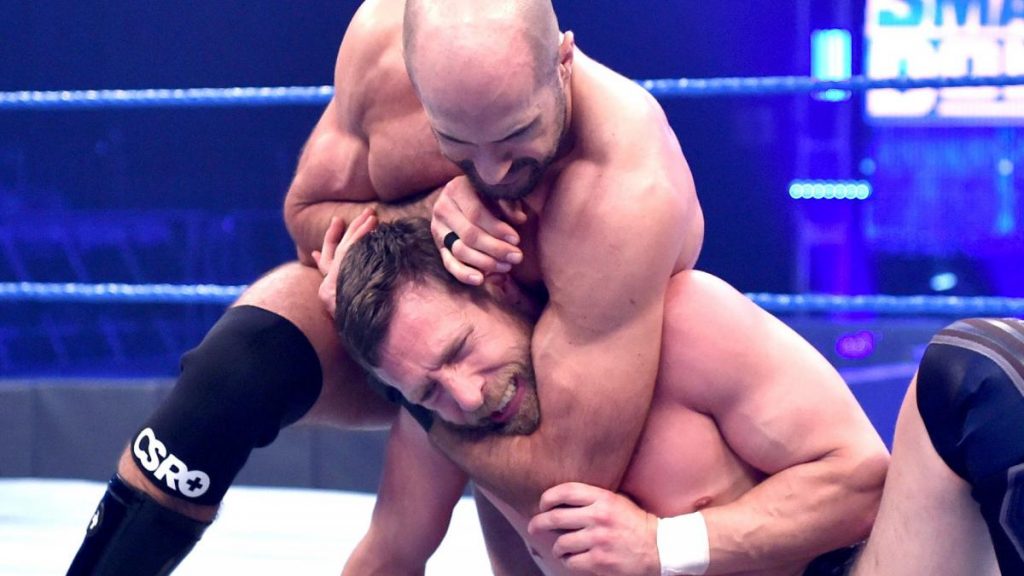 This week on Monday Night Raw, there was only one televised match between United States Champion Andrade and Rey Mysterio. The show mainly consisted of a full replay of the men's Royal Rumble match from earlier this year.
This was the first Raw show to be filmed without a crowd at the WWE Performance Center. It followed SmackDown which was also taped without a live audience, but had three matches.
A potential reason why WWE opted to only have one live match on Raw, despite the show being a three-hour broadcast, is because there is a reportedly a feeling backstage that matches without a crowd don't work.
On the latest Wrestling Observer Radio, Dave Meltzer is reporting that WWE felt as if following SmackDown, working a match without the crowd didn't really work:
"They felt from the SmackDown show that this empty arena match stuff doesn't work."
This could certainly prove to be a big issue for WWE come WrestleMania in just over two weeks. WWE confirmed that the show will take place without a live audience at the Performace Center. The show currently has seven matches advertised.
Some have speculated that WWE could have some of the Performance Center recruits act as a very small crowd for WrestleMania. While this is possible, it would go against recommendations made by the CDC.
For what it's worth, I really feel for WWE right now. The company will pretty much be forced into putting on shows with no fans despite the fact that all the matches so far have been sub-par.
With the Coronavirus situation not looking like it is going to get better anytime soon, we could be in for a series of WWE TV shows without very many live wrestling matches.