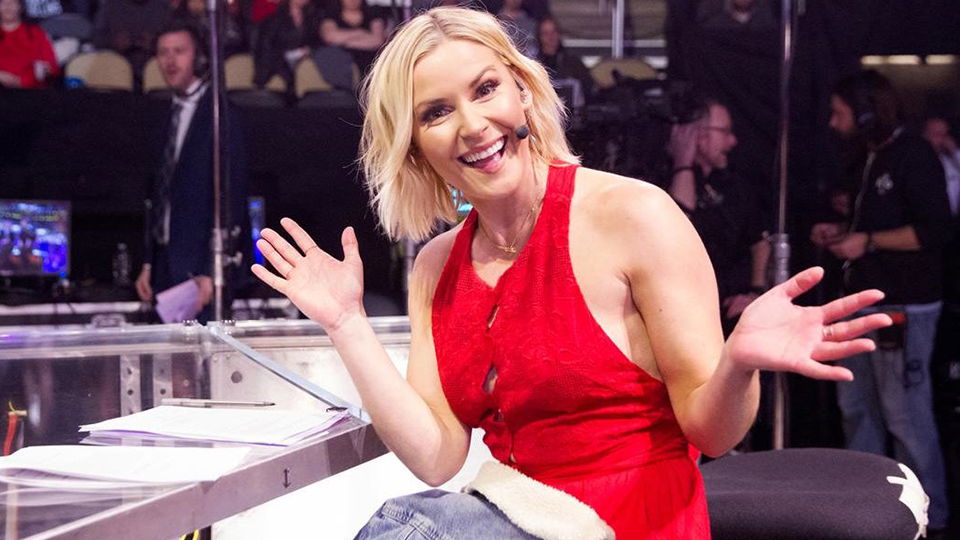 The future of WWE Raw announcer Renee Young could be in question according to a report on Ringside News.
Young, who is the wife of new AEW signee Jon Moxley, appeared on Raw this week in her usual commentary role.
There had been some speculation about how WWE would "handle" Young after Moxley made his explosive surprise AEW debut at Double or Nothing two nights earlier.
WWE in the the past has been known for punishing people out of pettiness and there was talk about what they might do to Moxley's wife as a way to get back at him.
Perhaps realising they would come off badly and the promotion would have a PR disaster on its hands if there was a backlash against any perceived Young burial, WWE refrained from punishing her.
However, Ringside News states that WWE officials are now currently "figuring out what to do" with Young due to Vince McMahon's unhappiness with the Moxley situation.
Apparently Vince McMahon was blindsided and very upset when Moxley debuted for AEW.
McMahon believed the former WWE Champion was simply burned out so going off to make movies in Hollywood before making a WWE return.
Moxley on his Talk Is Jericho appearance admitted that he had lied to Vince in February about being in Hollywood when he was actually shooting his internet-breaking May 1 return trailer video.
Vince McMahon has a reputation for being a micro-managing control freak who always wants to control the narrative of every story. He does not like being taken by surprise.
But he was taken aback by the Mox reveal at DON and now Renee Young could be the one to take the brunt of his anger.
Interestingly, Moxley noted on the Jericho podcast that one of the reasons he did not ask for his release or kick up a fuss prior to his departure was because he was conscious about how it would affect his wife's job.
If McMahon and WWE officials decide to be petty then it may not have made a difference.