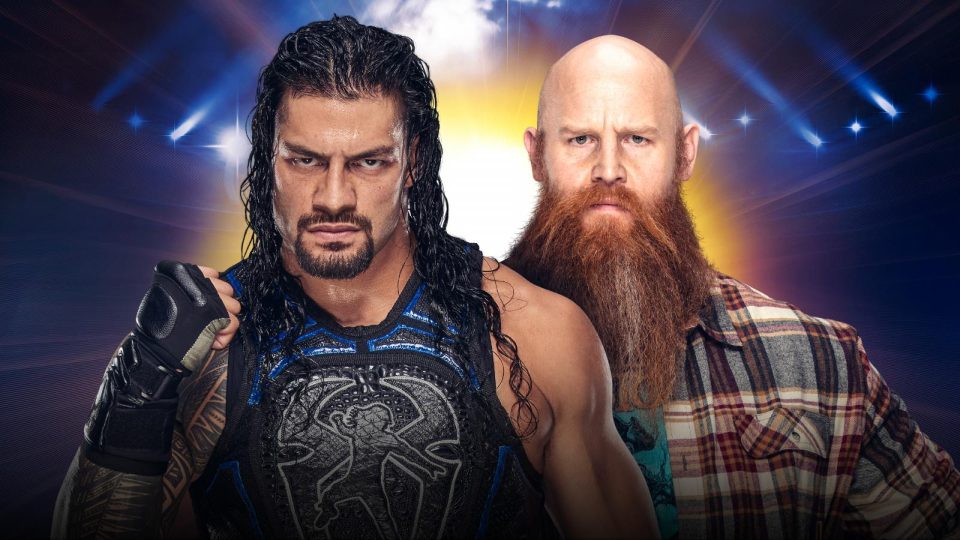 That's right, the latest report is suggesting that a NON-championship match will be main-eventing Clash of Champions, a show made famous by the fact that every single WWE championship is defended.
The report comes from the very reliable WrestleVotes Twitter account, which has said that this was the report the last time they heard, but admitted that plans could of course change in next coming hours.
Happy #ClashOfChampions… I'll have some info throughout the day as it comes to me. But we'll start w/ this one:

As of yesterday morning in Stamford, the run down for tonight had Roman Reigns vs Erick Rowan in the main event. Don't know why, but it's closing. A non title match.

— WrestleVotes (@WrestleVotes) September 15, 2019
The account has since updated, stressing that this was the plan as of yesterday.
AGAIN: this was as of yesterday. Y'all know they can change anything, at anytime. However, if that match was placed in that spot, you'd think there would be a reason as to why.

— WrestleVotes (@WrestleVotes) September 15, 2019
One possible reason for this, given that the match is a no-DQ, is that a major set-destroying spot is being planned, and will therefore need to come at the end of the show.
We will keep you updated with any more news regarding the match.