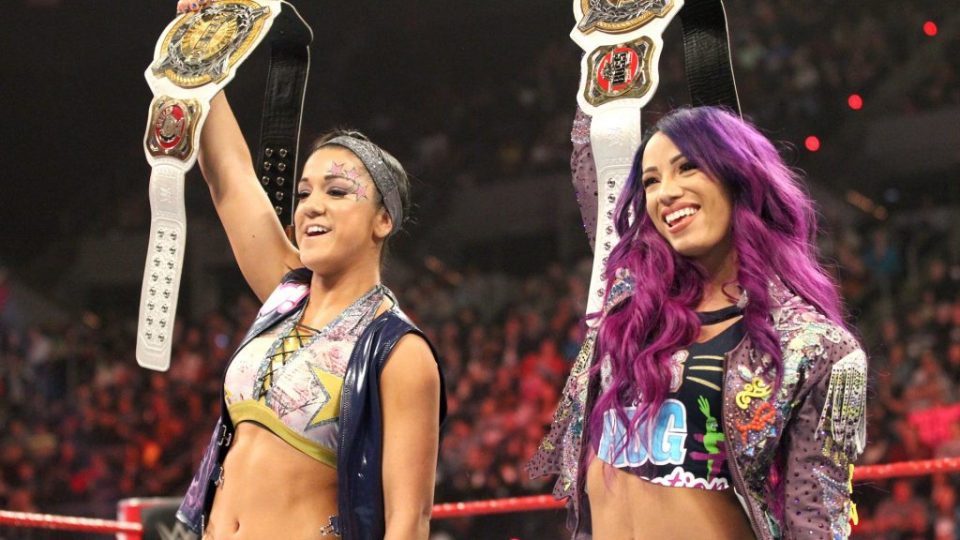 Last night on SmackDown, Bayley was defeated by Lacey Evans. As a result, Evans will challenge the SmackDown Women's Champion for her belt at the Royal Rumble.
Unless WWE finds a way to extend the Evans and Bayley feud for another few months, Bayley will seemingly be without a babyface to go up against at WrestleMania 36 in April.
However, Tom Colohue is now reporting that WWE is planning on having Bayley defend her title against best friend Sasha Banks at WrestleMania on 04/05.
"Sasha Banks and Bayley is the plan for WrestleMania. It's the only big-money match on the SmackDown roster"
Colohue would also go on to note that Banks and Bayley, as well as WWE higher-ups, all want this match to take place and have done for a long period of time.
Colohue noted that Banks is an outside choice to win the Royal Rumble next weekend, setting up the match with Bayley. If she doesn't win, there is no word on how WWE is going to book the title match.
Banks and Bayley are both heels right now, so one of the two women would have to turn babyface to set this match up. There is also no word on who WWE is planning on turning, so stay tuned to WrestleTalk.com for the latest on that.
Banks vs. Bayley is a match that we said WWE should book for WrestleMania in a features list uploaded to the site earlier on in the week. To find out the other bouts we think the company should consider booking, click here.