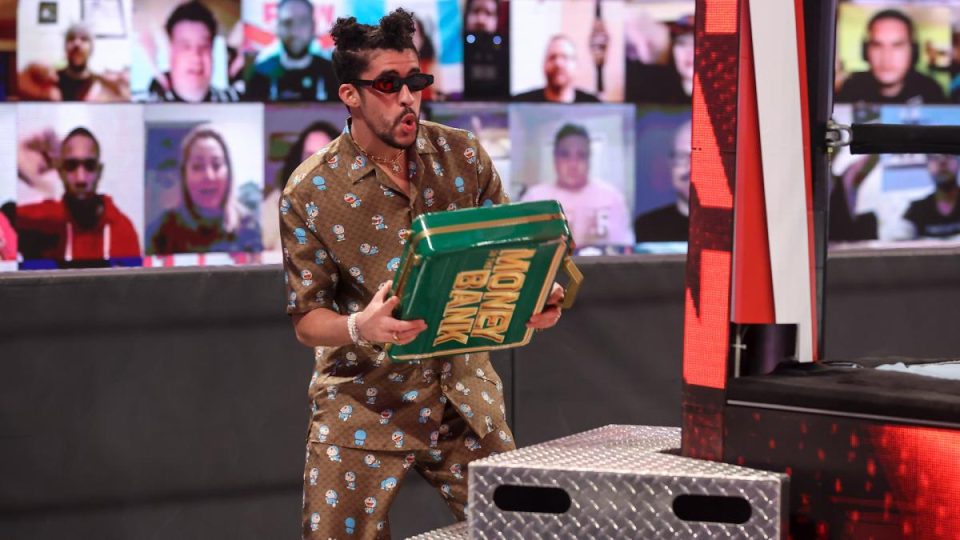 According to SK Wrestling, several WWE Superstars are unhappy with the push that Bad Bunny has been getting on television since the Royal Rumble, and how the company is planning to use fellow rapper Bow Wow
The report notes that the talent are concerned that WWE is going to spend too much time on figuring out what to do with these celebrities that "less effort" will be given to the actual wrestling product, which is understandable:
"I'm hearing that Bad Bunny is already at or going to be soon at the PC in Orlando, with Bow Wow expected soon. Bow Wow is wrapping up an album. While this is great news for social media, word has it that actual talent are not impressed by the move. Talent is concerned that time and effort will go into the rap stars, which leaves less effort being given to the actual wrestling product. It hasn't been confirmed, but both of them are scheduled for RAW and SmackDown appearances, but seeing as how WWE plans are fluid, it could be anytime.
This report comes after it emerged last week that Bad Bunny had been at the WWE Performance Center training for a WrestleMania match that will see him team with Damian Priest to take on The Miz and John Morrison:
For those that didn't see, Bow Wow revealed on Twitter this week that he intends on joining WWE once his latest album is released, which you can read more about by clicking here.
What are your thoughts on the above story? Let us know in the comments on Twitter or Facebook.