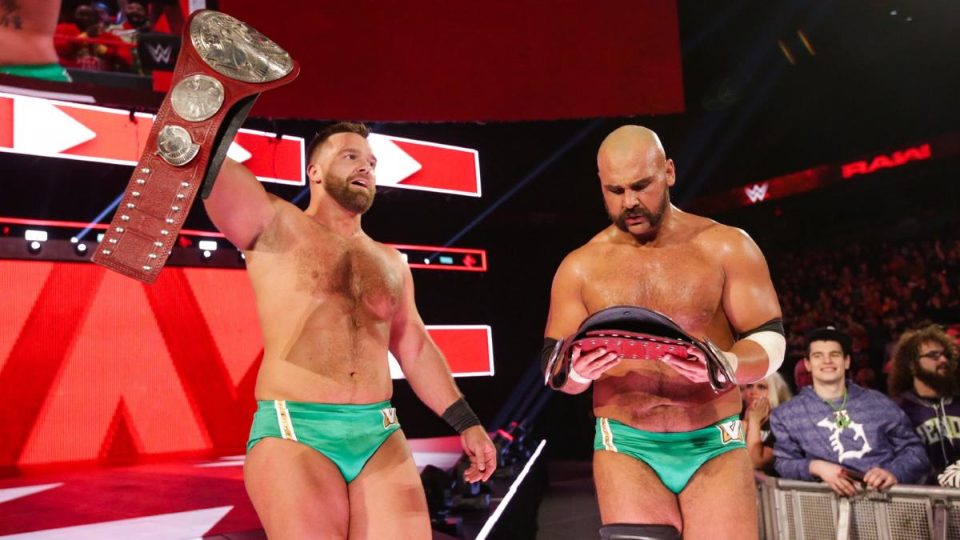 It was reported last week that Scott Dawson and Dash Wilder of The Revival may not actually be leaving WWE after all, despite requesting their release in early 2019 and teasing a move from the company all year.
WWE officials are reportedly "very confident" that the duo will stay and sign new contracts, and it seems this could be in part due to an amazing contract being offered.
The "Oh, You Didn't Know" podcast is reporting that the tag team are worth around $1Million a year put together, and that WWE's latest offer is very appealing.
"According to a source, WWE offered The Revival another new contract, in the ballpark of several months ago, and it included a lighter schedule in what was described as a 'hell of an offer.'"
What we currently know is that Scott Dawson's contract will run out shortly after WrestleMania 36 in April, and Dash Wilder's contract if not re-signed will run out at some point in June due to injury.
Whether or not the contracts are appealing enough to convince the two to stay, we will simply have to wait and see.
Do you think The Revival should stay with WWE or go to a new promotion? Let us know in the comments.