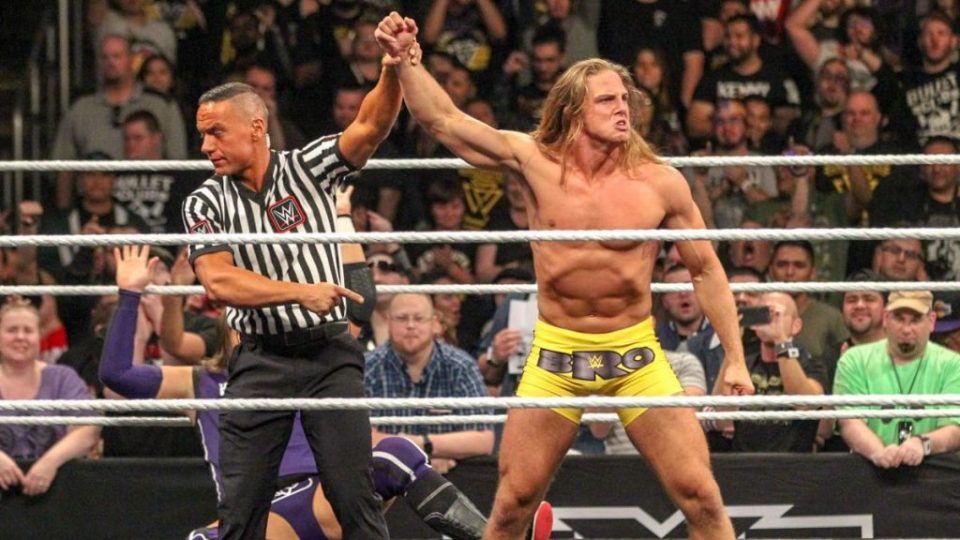 It was reported during Royal Rumble that Brock Lesnar and Matt Riddle had a 'verbal altercation' during the show. The news was later confirmed by Alex McCarthy of talkSPORT who revealed exactly what Lesnar told Riddle during their argument.
Many fans thought this might be a work, leading into an exchange in the Royal Rumble match. However, Riddle entered the match after Lesnar had already been eliminated by Drew McIntyre.
Riddle not only didn't come face-to-face with Lesnar in the match, but he also failed to score a single elimination. Riddle lasted less than a minute in the match before being eliminated by King Corbin.
WrestleTalk speculated yesterday that Riddle's poor performance in the rumble might have been a form of punishment for his social media antics, and it seems like this might be true.
Speaking on the Wrestling Observer Radio, Dave Meltzer noted that Matt Riddle has "a lot of heat" backstage within WWE and has annoyed some of the company's higher-ups.
Meltzer noted that while this shouldn't affect his standing in NXT, his Royal Rumble poor showing might show that WWE's main roster officials have no real faith in him:
"I don't wanna say that he doesn't get it, because he may get it. Whatever it is there's a lot of heat on Matt Riddle right now.

"You can look at it like he's got potential and they shouldn't squander it and he's not the first guy and he's not gonna be the last in that situation where Vince sees it differently and it's not like it's the kiss of death, but right now… on NXT I guess you could not push him at all, but that would be stupid because NXT is battling [with AEW] and things like that.

"Yeah, he ain't in the forefront and there's a reason why he was in and out so quick [in the Royal Rumble]. It was more than just getting heat for Baron Corbin which is what the outcome was, but the idea was that yeah, whatever it is. I'm not there I can't speak for his attitude. I can only speak about his performance. His performance is really good.

"I haven't heard anything negative about his attitude, but that doesn't mean it's not there and he hasn't rubbed someone the wrong way or whatever he's done, but I don't know what it would be, but that's the case."
This certainly isn't great news as Riddle has the potential to be one of the company's biggest babyfaces if they decide to push him correctly. However, perhaps this heat will halt any plans WWE did have for him.