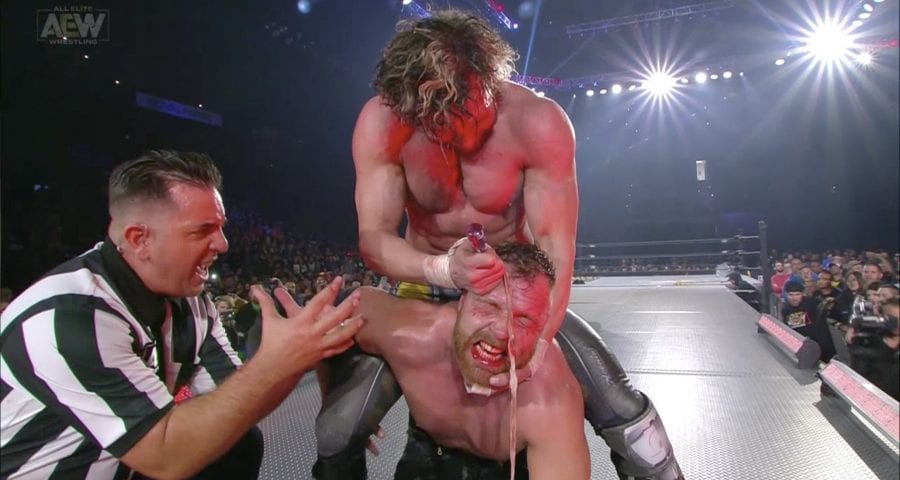 The opening match of this week's episode of AEW: Dynamite between Kenny Omega and Trent was fantastic, and when you hear that Kenny is working with a severely injured shoulder, it makes the thing even more impressive.
According to Dave Meltzer on Wrestling Observer Radio, Omega's shoulder is "all messed up", and the former IWGP Heavyweight Champion is working with a torn Labrum, a muscle in the shoulder.
A Labrum tear usually takes around 4 to 6 weeks to recover from, so the fact that he's continuing to wrestle is very impressive, even if doctors probably wouldn't recommend it.
Kenny has been working with a strapped up shoulder in recent weeks, and as he remains one half of the AEW tag champions, it's likely he will continue to work injured for the foreseeable future.
It may be that it is a relatively minor tear, which allows him to work matches as long as he doesn't over-exert himself, but it is likely he will need to take some time out in the near future to fully recover.
In a time when being medically cleared to wrestle makes you incredibly valuable, AEW will be hoping Omega is able to battle through the injury. We just hope he doesn't make the injury even worse by over-exerting himself.