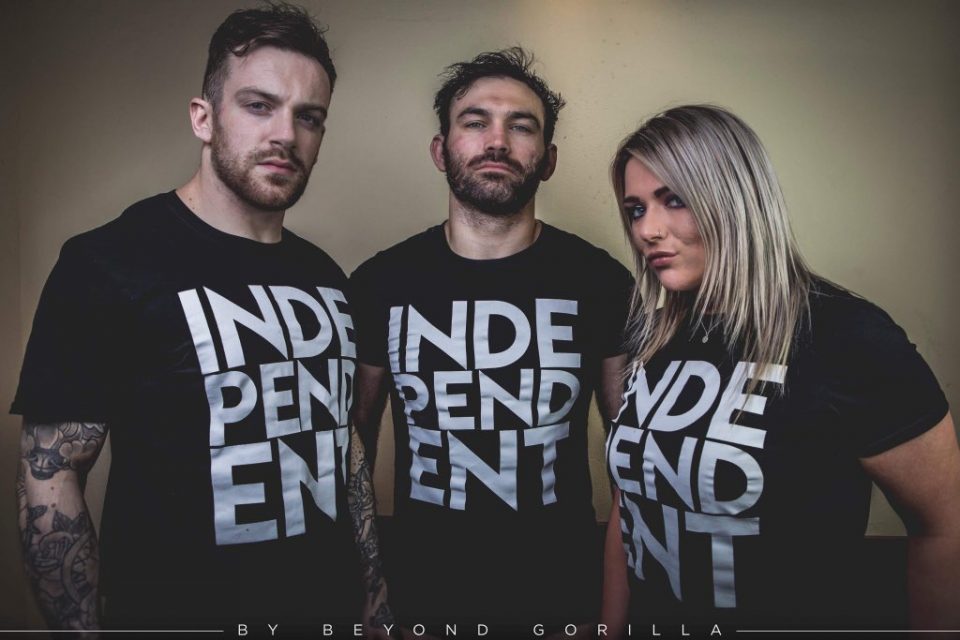 WrestleTalk exclusively reported last week that WWE was hosting a female-only tryout at their UK based Performance Center. This was later confirmed by WWE, with Jamie Hayter, Candy Floss, Session Moth Martina and 15 other women announced as participants in the North London tryout.
The WWE U.K. Performance Center in North London is hosting 18 top female wrestlers from the United Kingdom, Europe and beyond at a tryout this week!https://t.co/GnBHjnsYX3

— WWE (@WWE) June 6, 2019
Now a week removed from the tryout, Dave Meltzer is reporting that Session Moth Martina, real name Karen Glennon, is expected to sign with NXT UK. In the latest edition of the Wrestling Observer Newsletter, Meltzer said that people in the UK are "talking as if she's already signed".
In the press release confirming the tryout, WWE had the following to say on Session Moth:
28-year-old Dubliner Karen Glennon, a seven-year veteran who competes under the name of Martina. Known for her irreverent behavior inside the ring, Glennon is currently a titleholder in Scotland and has toured the U.S. and Japan, in addition to throughout the U.K.
Martina took to Twitter following to tryout to share what she described as "an amazing experience". She went on to thank WWE for giving her the opportunity.
What an amazing experience training at the phenomenal @NXTUK performance center this week! It was an absolutely mind blowing week with some of the best in the world! Thank you for the opportunity @WWE pic.twitter.com/bEY9Gwy6V0

— Session Moth Martina? マーティナセッション (@mothfromdaflats) June 13, 2019
With regards to the 17 other wrestlers who attended the NXT UK tryout, there is no word on if any of them have been signed yet. WrestleTalk will provide more information if and when it becomes available.