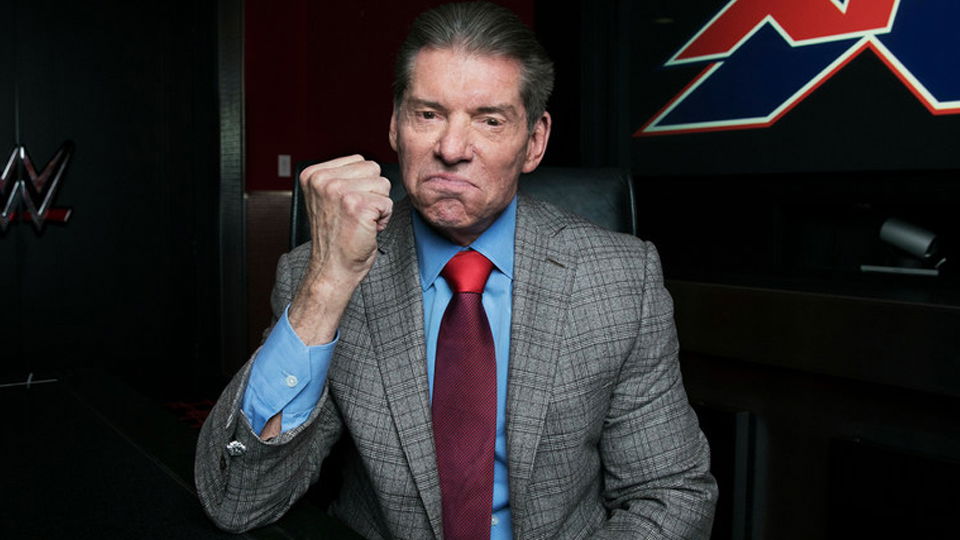 If you weren't a big fan of this past weekend's Extreme Rules show, you're not alone, because famously mild-mannered Vince McMahon was also pretty unhappy with how the main event finished.
The show closed with the "Eye for an Eye" match between Rey Mysterio and Seth Rollins, which Rollins won when he managed to pull Rey's eye out of its socket…wrestling!
According to the latest report from PWInsider, WWE had filmed an entire sequence full of special effects, but it was all edited it out before the show went live as Vince watched it and "hated" it.
There were glimpses of a very fake looking eyeball before Seth Rollins threw up to close the show, but it seems there could have been a lot more special effect shenanigans if Vince hadn't gotten involved.
While you may not be a big fan of Vince McMahon, it sounds like he may have saved us all from a lot of confusion and bad TV.
Rollins followed up his win over Mysterio by defeating Aleister Black on last night's Raw, PWInsider reports that Rey Mysterio was back in the Performance Center yesterday to film the next part of the ongoing feud.
What did you think of the finish to the match? Let us know in the comments.