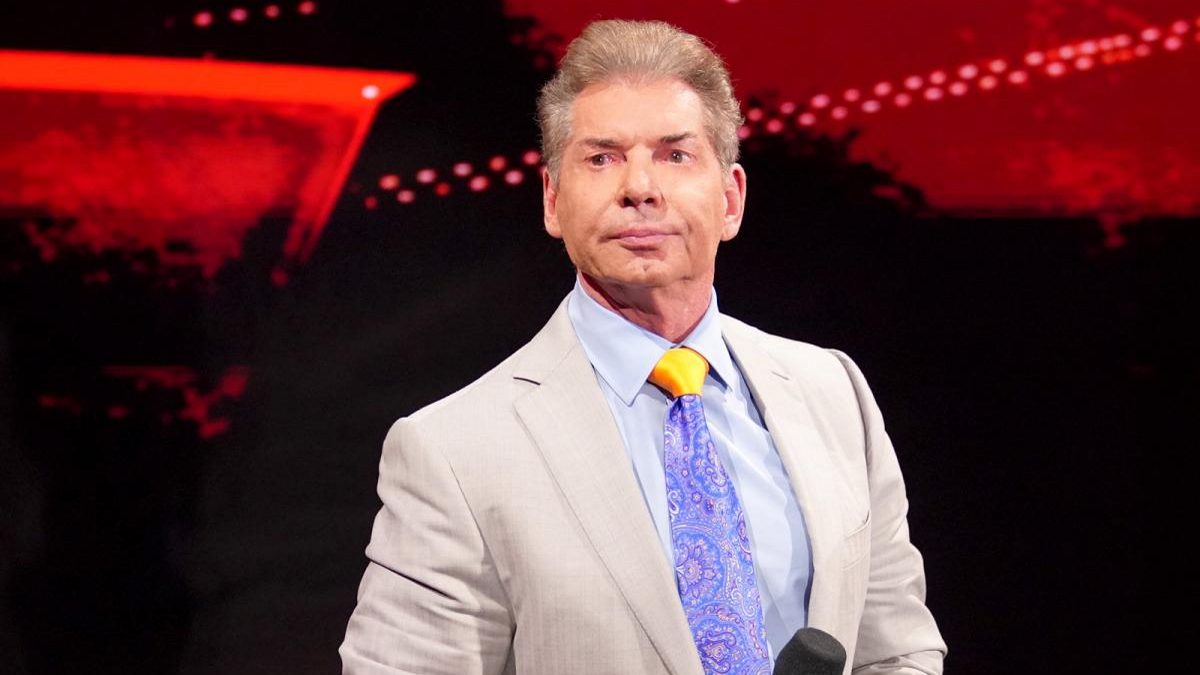 According to a new Wall Street Journal article, Vince McMahon has told people he "intends to make a comeback at WWE".
The report states that "people familiar with McMahon's comments" said that McMahon claimed he "received bad advice from people close to him" at the time he decided to step down.
He apparently now believes that the allegations and investigations would have "blown over" if he decided to stay.
The report also brings forward new legal demands from two women that McMahon is alleged to have sexually assaulted.
The lawyer for Rita Chatterton, a former WWE referee who has accused McMahon of assaulting her in 1986, sent a demand letter on November 3 to McMahon's representative (Jerry McDevitt) asking for $11.75 million in damages.
The letter said that Chatterton "has suffered years of ongoing depression, substance abuse, disordered eating, lost income, and overall a decreased quality of life" due to the alleged rape.
McMahon has continually denied Chatterton's allegations ever since she first accused him on TV in 1992.
John Wisniski, known in wrestling as Greg 'The Hammer' Valentine, told the journal that Chatterton had told him about the allegations while the two were in a hotel parking lot together in the 1980s.
Wisniski said he didn't believe Chatterton at the time, and still doesn't, because "he didn't think she was attractive enough for Mr McMahon".
In a separate situation, an email was sent to McDevitt in November by a lawyer for a former spa manager who was allegedly assaulted by McMahon in 2011. This incident hadn't been reported in the media until now.
The former spa manager alleges McMahon assaulted her at a five-star resort when WWE was in Southern California for an event in 2011.
According to sources, the spa manager had told her husband what happened and he tried to confront McMahon with a baseball bat at the WWE event, but he was turned away.
The woman's lawyer has reportedly been in contact with McMahon's since at least July.
According to "people familiar" with McMahon's comments, he has said he refuses to pay settlements to Chatterton and the spa manager.
After WWE conducted an investigation earlier this year and found that Vince McMahon had made payments that came to to $14.6 million which should have been classed as company money – much of which was alleged to have been "hush money" payments to women – there is reportedly a "board probe" that "seeks to assess damage caused by Mr. McMahon's secret pacts and to determine whether legal action against him by the WWE board is warranted".
Deloitte & Touche LLP, WWE's auditor, has reportedly advised WWE that resolutions of the claims may have to be disclosed publicly by the company, even if confidential.
Vince McMahon is still the controlling shareholder of WWE despite having stepped down as CEO in July. His daughter Stephanie McMahon is now co-CEO alongside Nick Khan.
For full details on this story and situation, read the full Wall Street Journal article at this link.
VICE is airing a documentary on Vince McMahon that will cover his life including the allegations tonight at 9pm ET.
Think you're a wrestling mastermind? Well you can prove it by taking quizzes in our brand new quiz section! Don't forget to tweet us your results!