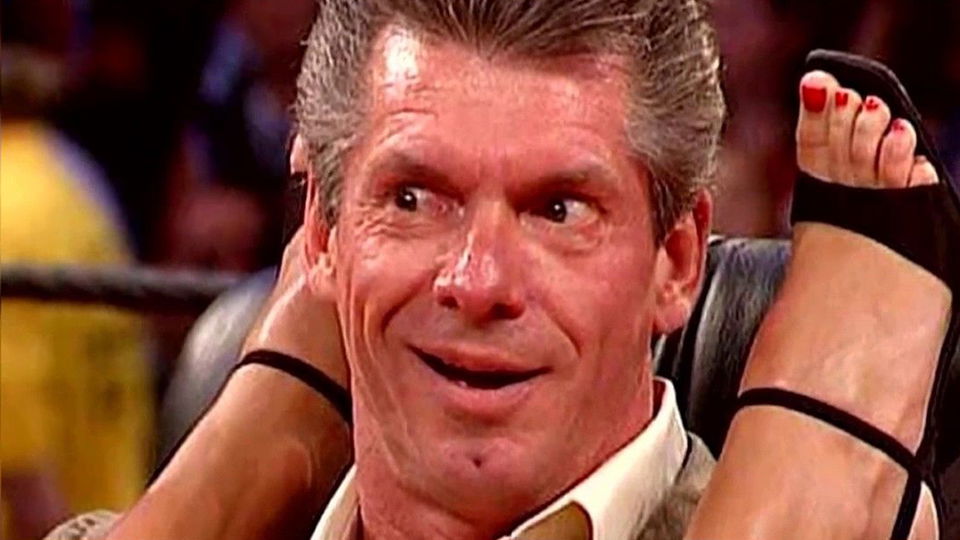 You will likely have seen a report at the end of last week that a number of WWE's so-called "big guys" had been sent back to the Performance Center for extra training.
The names sent back included Otis, Omos, Dabba-Kato and most shockingly, Keith Lee.
Now, everyone has already had their say on Keith Lee, who is seen by most as one of the biggest talents in the entire company, and therefore him being sent for extra training seems baffling.
However, it seems as though one of the reasons behind these big lads being sent for extra training has now been revealed, and it's the most Vince McMahon reason you could ever imagine.
He wants more monsters.
Writing in the Wrestling Observer Newsletter, Dave Meltzer said:
"Part of it is Vince wants more monsters in the ring, as historically whenever WWE business is bad, Vince blames smaller guys on top, but right now, his thought process is he doesn't have big guys who can work at that level."
As the saying goes, Vince McMahon loves big sweaty monsters.
I don't think anyone in the world will be surprised by this report. We are fully aware that Vince likes big, muscly men, and attractive, blonde women. Wrestling has moved on from the 1980s, but it seems that Vince never will.
What are your thoughts on the above story? Let us know in the comments on Twitter or Facebook.