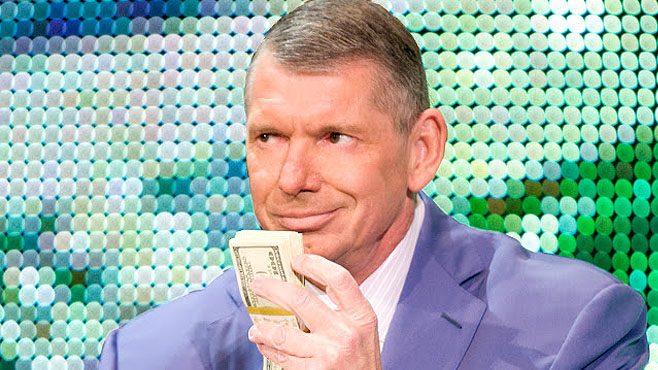 The majority of the world is suffering right now in various aspects as a result of Coronavirus, but it seems like Vince McMahon is going to somehow walk away from the pandemic have made some serious money.
According to the Middleton Press, Vince McMahon's wealth has shot up from $1.8billion to $1.977billion over the last few months, which is an increase of $177million or 9.8%.
In the report, CCAG Executive Director Tom Swan had the following to say about the fact that eight of Connetictuit's 14 billionaires have seen their wealth increase during the pandemic:
"This report is a stark reminder of the level of inequality in Connecticut. It also makes clear that any austerity arguments are disingenuous when the legislature begins to grapple with Connecticut's legacy of white supremacy and looming budget challenges."
Following the mass WWE releases in April 2020, it was reported that the company were actually set to make record profits this year, which made the firings appear even harsher.
The issue for many people was that WWE didn't release these people to help the company stay in business, but rather to maximise and maintain their projected profit margins.