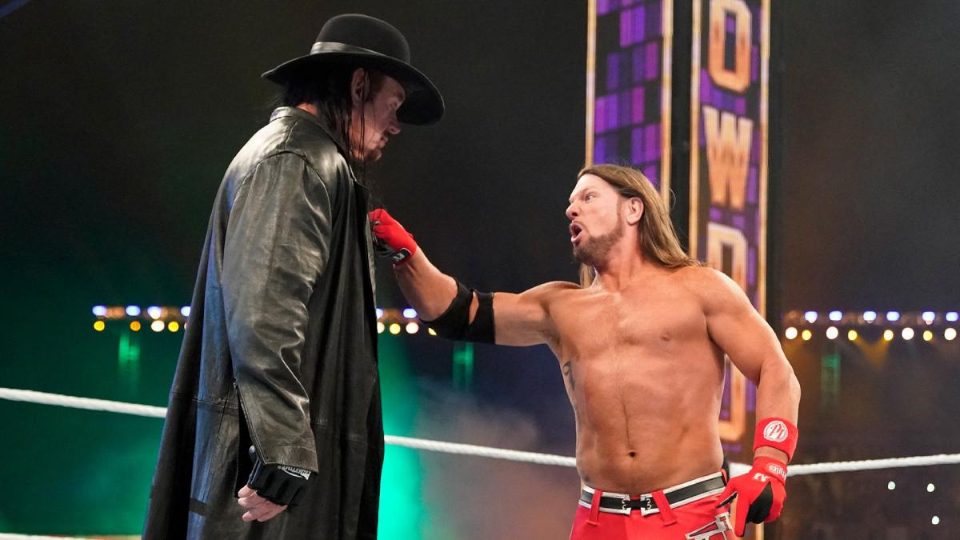 Some light has been shed on exactly when WWE decided to have Undertaker take on AJ Styles at WrestleMania 36 in two weeks.
News of the match being in the books first came out on February 13. Speaking on Wrestling Observer Radio, Dave Meltzer said:
"That match was decided, the week it got out was the week that it was decided. You know like most of these matches the week that they've got out, it's not like there were matches being hidden.

"The day you heard about the match like Elias and Corbin, it's probably been about two weeks. It's not like any other year. That's one of the reasons why people say it's a weak card because they didn't freaking decide on the card it's not like they had this long direction. It's like 'WrestleMania's here what are we gonna do? Who are we gonna put on the card?' Goldberg wasn't booked for this card. That happened because Vince changed his mind."
Undertaker vs. Styles is confirmed for the first night of WrestleMania on April 4.
It's being reported that WWE will be taping both nights (April 4 and 5) of WrestleMania next week instead of holding it live due to concerns over the coronavirus.