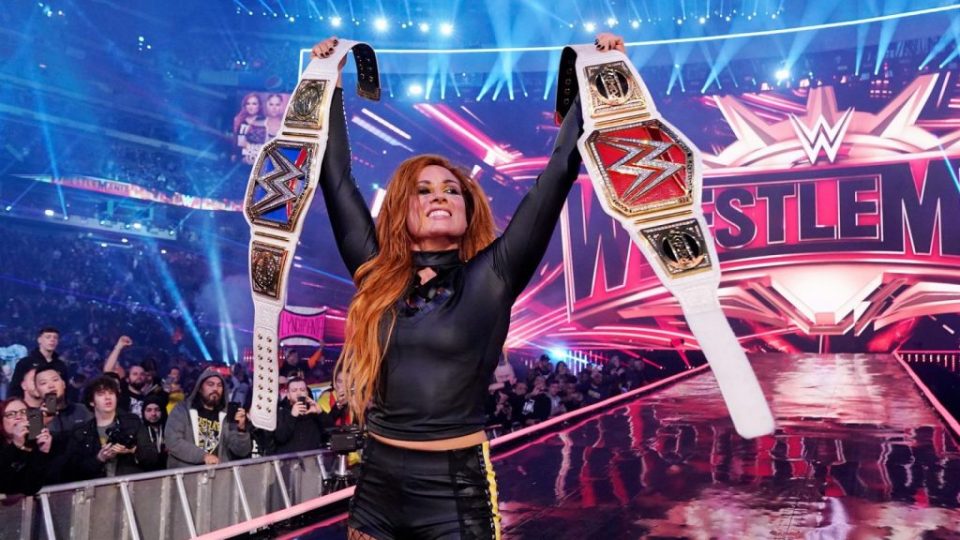 Becky Lynch is both Raw and SmackDown Live Women's Champion, and therefore is appearing on both Monday and Tuesday nights until she drops one, or both of her belts.
The question following last week's Superstar Shake-up is where she will end up once all is said and done. Presumably she will drop one of the belts to allow her to go back to a normal schedule.
Speaking on Wrestling Observer Live, Bryan Alvarez claimed that Becky Lynch is a Raw superstar, and that this move will be made permanent when she drops the SmackDown Live belt at some point down the line.
Becky had a truly dismal match on last night's Raw with a returning (why though?) Alicia Fox, who nearly dropped the champion on her head, but it looks very much as though her feud on the red brand going forwards will be with Lacey Evans.
As for SmackDown Live, Becky is scheduled to have a segment with long-time rival Charlotte Flair on tonight's show, so that's presumably the feud we'll have for that belt. So, if Charlotte beats Becky at Money in the Bank, or whoever wins the briefcase quickly takes advantage of a weakened Becky, that would be an easy way of putting her on Raw permanently.