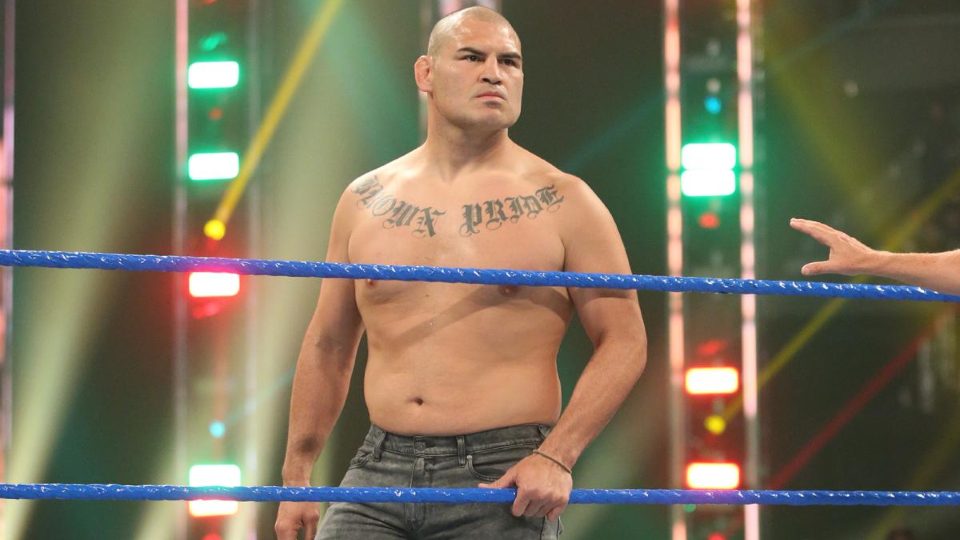 One of the mysteries of the WWE Royal Rumble was the lack of Cain Velasquez, who had pretty much announced in interviews he was going to be in the match.
He wasn't, and Dave Meltzer has shed some light on why not in the latest Wrestling Observer Newsletter.
Basically, despite Velasquez being told he'd be in it, he was never going to be.
Here's what Meltzer wrote:
Cain Velasquez was told he was returning for the Rumble but the word is that despite that, when they were making plans for the Rumble, they also had never included him in those plans.
Many had speculated that Velasquez could have been the man that WWE set up for a WrestleMania clash with Brock Lesnar, which would have essentially been a 'rubber match' with them tied at 1-1, Velasquez with a win in UFC and Lesnar with one in WWE.
Instead, it was Drew McIntyre who eliminated Brock, won the Rumble, and will challenge him for the WWE Championship in the main event of WrestleMania.
It was also reported that Aleister Black was in contention for facing Lesnar at 'Mania, but ultimately McIntyre was the chosen one (fantastic wording there).