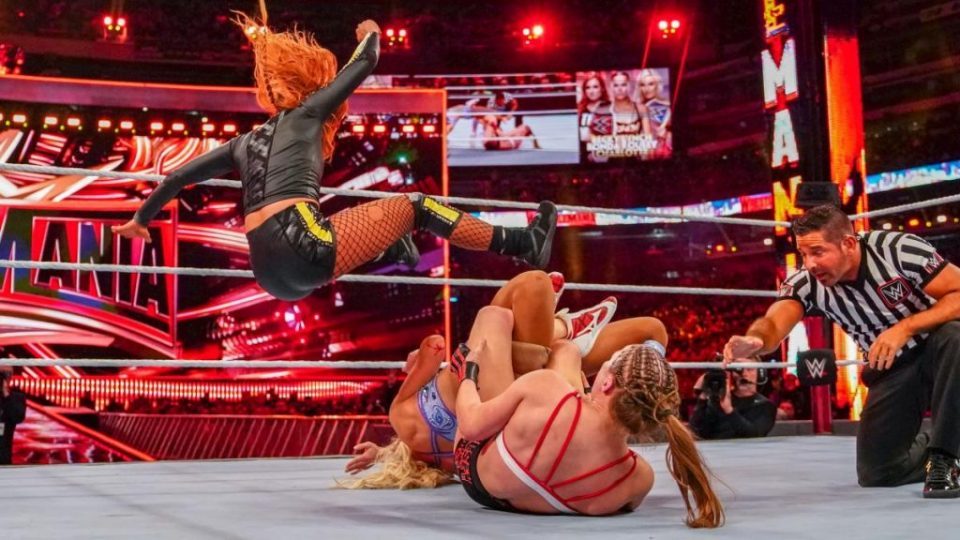 Fightful is reporting that the referee responsible for the WrestleMania 35 main event was fined by Vince McMahon after making a mistake in the match's finish.
As you will have no doubt seen by now, there was a bit of controversy in regards to the pinfall that won the match, as Ronda Rousey seemed to get her shoulder up during the pin attempt.
While it has now been confirmed that the plan was for Becky to win via pin, McMahon is said to have been angry with referee Rod Zapata who counted the three despite the shoulder being raised midway.
It is thought Vince wanted Zapata to wait until the shoulders were fully down before restarting the count.
Fightful reports that Zapata did have some backstage heat, but that this quickly dissipated.
The report reads:
"The match was worked out ahead of time, and WWE cameras actually filmed Rousey, Charlotte Flair and Becky Lynch preparing for it. Rousey had to battle through a big cut on her leg from last week, which required over a dozen stitches."
Fightful has an excellent record of backstage reporting and WWE news so we have every confidence that this report is accurate.
Should the referee have been fined? Let us know in the comments below.